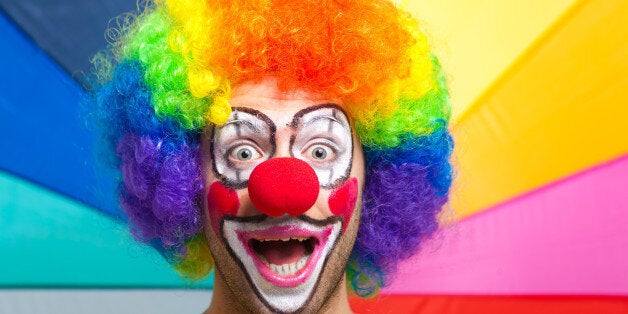 As if clowns aren't terrifying enough as it is, imagine being confronted by one wielding a gun.
Police are on the hunt for a clown costume-clad man rampaging around Australia and terrifying pedestrians.
At least three people have come forward to say that they were threatened by a man wearing a clown mask in St Albans and Sydenham.
According to The Australian, one female pedestrian was even followed by the clown, who got out of a white car being driven by an accomplice.
He then fled the scene when he was disturbed by another vehicle.
He said: "All the witnesses have described a weapon being pointed at them, a firearm, whether it is fake or not we do not know.
"All the incidents happened within half an hour and within 10 to 15km of each other. It was half-hour of madness but why they did it, I can't put my finger on it.
"It was very scary for those involved, they all want them caught or for it to stop."
Popular in the Community