Britons' take-home pay has fallen by 6.1% since the recession hit in 2007, marking the biggest fall of all the G7 nations, official figures confirm.
The latest shock findings come from the Office for National Statistics, which published new analysis on how far workers' wages have plummeted since the recession.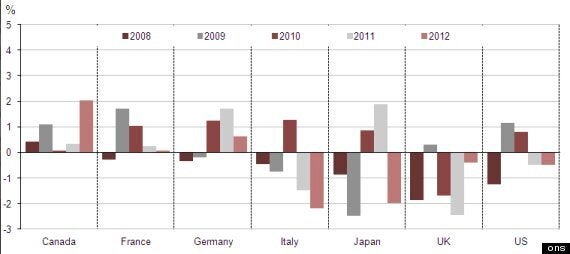 Britons' wages have slipped as they have been eaten away by inflation more than Japan and Italy, while wages in Canada and Germany have remained firm.
Labour's shadow chief secretary Chris Leslie said: "The Tories are so out of touch they deny there's a cost-of-living crisis. But these figures show the biggest fall in real wages since records began 50 years ago."