The video for Rihanna and Shakira's collaboration was never going to be a raunch-free affair, and sure enough the ladies have sexied it up to the max for the 'Can't Remember To Forget You' clip.
The sultry pop pairing get up to all sorts in the three-and-a-half minute promo, from writhing around in a bed together in skimpy outfits, to cuddling each other seemingly naked. Oh, and they also start humping the walls, as you do.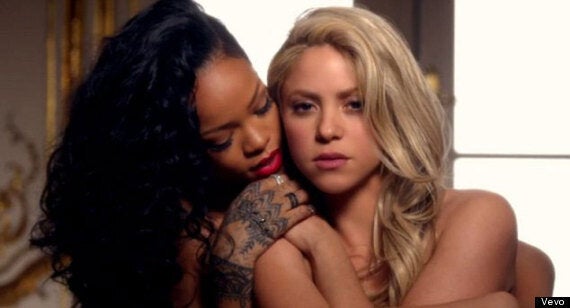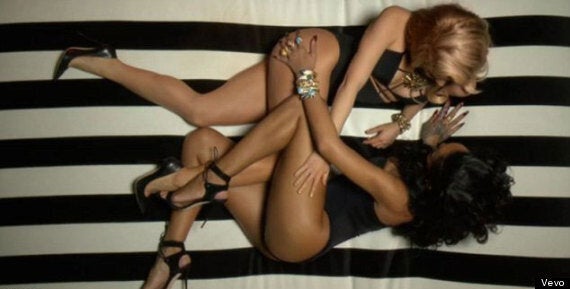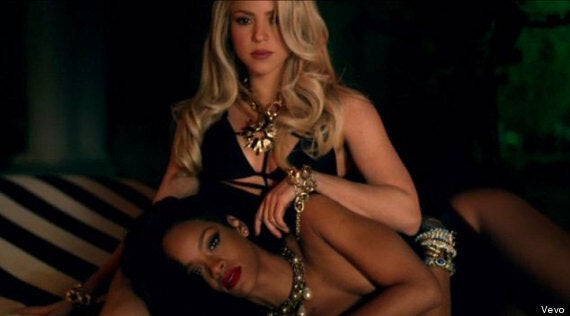 Shakira recently said that working with RiRi was "utopia", and now we can see why.
She told US Glamour magazine: "Working with her was utopia. She's the sexiest woman on the planet. And at the end of the day, we're both just basically Caribbean girls. The chemistry was so good and so real."
Yes Shaks, so real that we now need to throw a bucket of cold water over ourselves.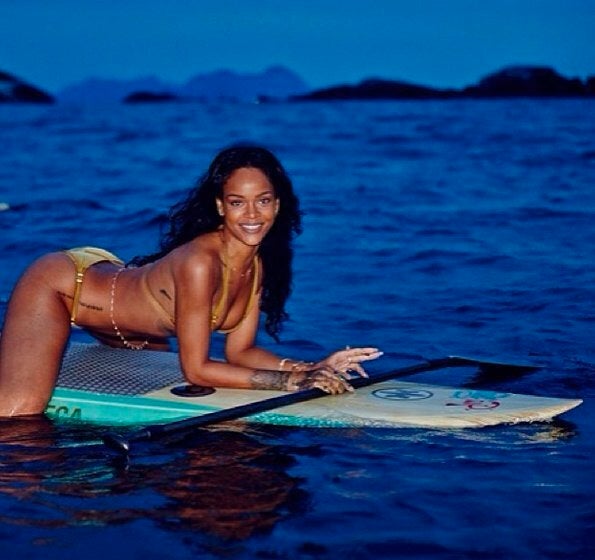 Rihanna's 100 Sexiest Pictures
Related