Six episodes will be filmed in Doncaster and shown on BBC1 later this year.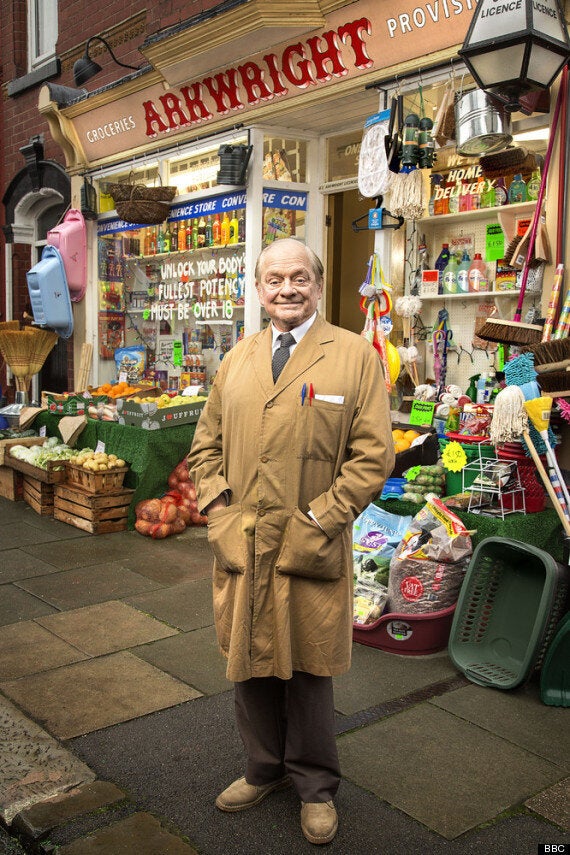 David Jason as Granville in 'Still Open All Hours'
The original show, 'Open All Hours', which starred the late Ronnie Barker as stammering Albert Arkwright, ran from 1972 until 1985 and was a huge ratings hit.
More than nine million viewers tuned in to watch the the one-off Christmas special on Boxing Day, making it one of the biggest TV hits over the festive period.
Despite being a hit, reviews for the show, which saw Granville take centre stage in place of the much-missed Ronnie Barker as Arkwright, were mixed.
Most applauded the enthusiastic effort by cast, but several lamented the demise of a classic.
The Telegraph's Will Dean described it as, "with Ronnie Barker gone, TV as Garfunkel without Simon, Wise without Morecambe, Hale and Pace without one of Pace or Hale."
And The Telegraph's Ben Lawrence called it "a sad relic from a bygone era", and laid the blame squarely at the feet of Jason himself, who "over-articulated his words for the suspiciously excitable studio audience and this killed any comic timing".
But, with 9.43m tuning in, Arkwright's old cash register was ringing to a different tune.
Speaking about the new series, Sir David said: "I am so delighted that we are doing a series of Still Open All Hours as the feedback from our Christmas special has been so rewarding.
"We want to have more fun giving the audience the kind of show they seemed to appreciate."
The show's writer, Roy Clarke said: "I'm delighted. It's like going back home."