The parents of a child who appalled art-lovers by clambering over a $10m sculpture at Tate Modern have hit back.
Fashion designers Kait Bolongaro, 45, and Stuart Trevor, 47, who founded the All Saints label, said their nine-year-old daughter was simply being "anti-establishment."
Little Sissi Belle was just "seduced by a ladder of jewel-coloured shelving," they said.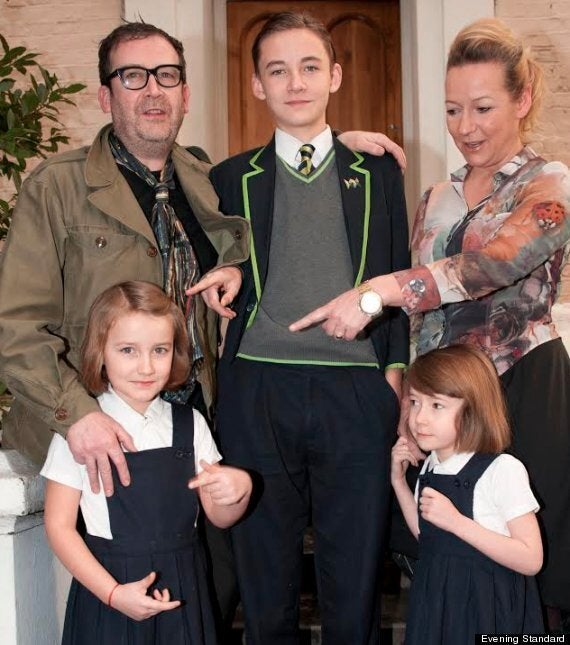 The photograph of the child crawling on the installation by American sculptor Donald Judd went viral after tourist Stephanie Theodore posted it on Twitter in an attempt to name and shame the "horrible parents with horrible kids".
In headlines across the world the debate ranged from Sissi being branded a 'brat kid,' to others blaming the Tate for the climbing gym incident.
Speaking to the Evening Standard, Ms Bolongaro said of her daughters Sissi Belle and six-year-old Harper Bea: "There are some beautiful statues that they have climbed… It's not right, but they were just interested.
"Sissi has always been anti-establishment but she would never hurt anybody."
Mr Trevor added: "Our children have been to all the museums and all the galleries in London and abroad. They have been all around the world and are extremely intelligent and educated and just happened to slide in the bottom of what looks like a row of shelves.
"They were on it for a matter of seconds, they weren't climbing all over it."
Ms Theodore, a gallery owner from New York, told the Standard the parents had been encouraging their two daughters to play on the sculpture — and refused to back down when she confronted them.
"The woman turned around and told me I didn't know anything about kids and she was sorry if I ever had any," she said.
The incident calls to mind a certain sign that has popped up recently on the London Underground:
Related