It should have marked a moment where we exploded into glitter in pure pop ecstasy, but as Lady Gaga and Britney Spears came together backstage at her Las Vegas show, the only thing we could focus on was their dreadful wigs.
Surely these gals have been doing this long enough now to realise the importance of a good quality weave?! Seems not.
Britters appeared to be doing her best RuPaul impression as she cosied up to Gaga for a snap, after the 'Applause' singer came to watch her Piece Of Me residency at Sin City's Planet Hollywood.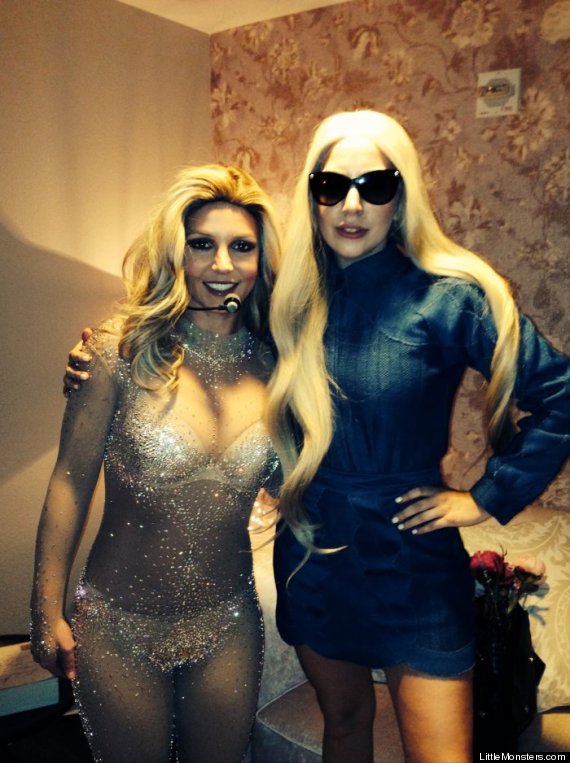 Britney Spears and Lady Gaga
Gaga had also covered up her new blonde bob with extra long platinum tresses, writing on Twitter: "On my way to #BritneyBitch in #ARTPOPStyle long blond hair, androgynous wear."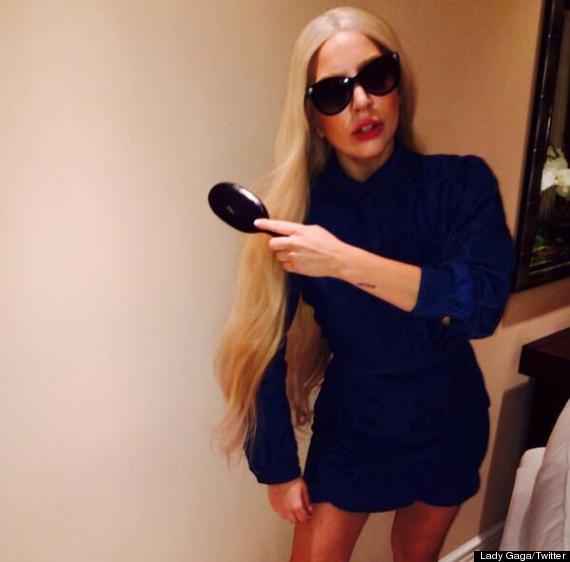 Lady Gaga combs her wig in a picture posted on Twitter
She later added: "#Applause4Britney @britneyspears we had so much fun at your show!
"And Britney's dad gave us homeade BBQ, it was one of the best things I've ever eatin' in my LIFE."
So now we know that they're such good chums, hows about that collaboration, huh?
LIKE US ON FACEBOOK | FOLLOW US ON TWITTER