We already knew you had a chance of playing basketball with Dennis Rodman if you lived in North Korea but now it transpires you can also blast a Nintendo Wii.
... if you're undergoing therapy.
This photo was released on the country's official - and very strictly regulated - website to advertise the benefits of the newly opened Munsu Recovery Centre opened in Pyongyang.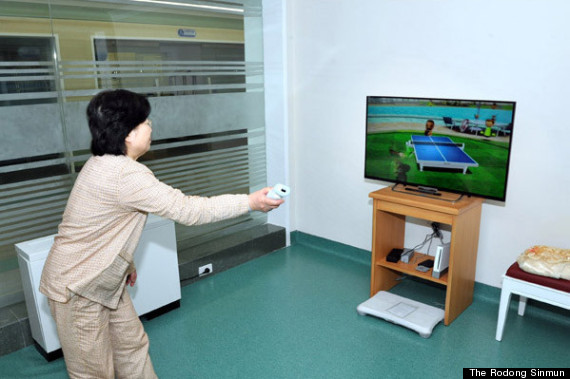 And doesn't it look lovely....
We're sure all the millions of people starving in the countryside or rotting in gulags will really appreciate the spending of funds an a building they'll never see the inside of...