A British plumber may have just ridden the biggest wave ever by a surfer.
Andrew Cotton, 34, tackled the beast off the coast of Nazaré, Portugal, on Sunday.
Experts estimate the wave at 78-80ft and are expected to confirm it as a record.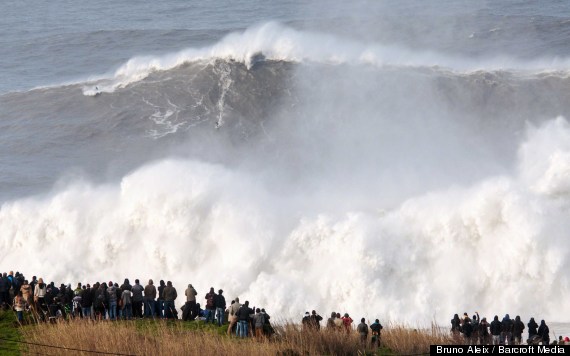 It could have gone very wrong...
Cotton broke the world record in the same spot just three months ago but headed back when he and his team heard a giant Atlantic storm was brewing.
Cotton said: "It was victory at sea, really. I got one wave, as did Garrett.
"It was stormier, so way harder to drive the jet ski and surf. It was bordering on not surfable," reports the North Devon Journal.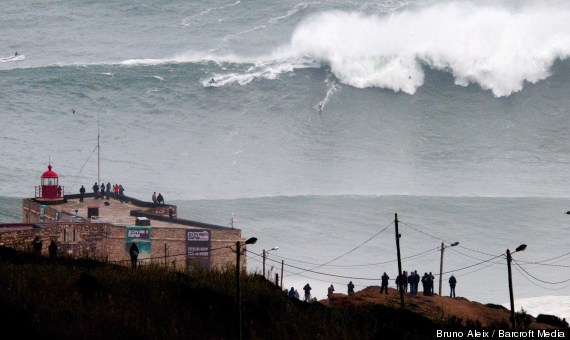 The large waves were the result of Atlantic storms
Conditions were so nerve-wracking Cotton phoned his wife to warn her of the conditions - the first time he has ever done so in his 10-year career.
He said: "I've never ridden a wave like that.
"I was hurtling down it so fast, but I couldn't get near the bottom. It was pushing me up all the time," reports the Daily Mail.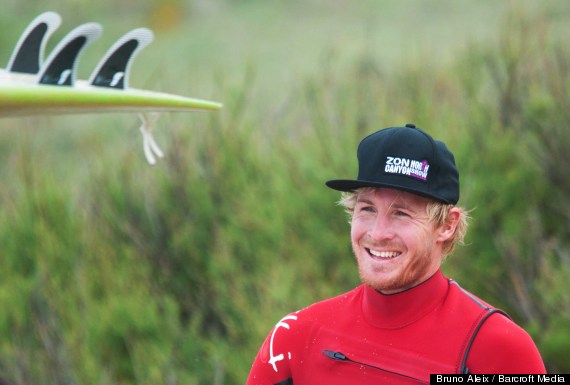 Andrew Cotton
He added: "It makes you wonder how far we can push it, how high can you go? It was scary. But you're always in the hands of mother nature and that's what's exciting."
If it is a world record it will be announced by Billabong in May.