A man arrested on suspicion of theft has been seen on CCTV footage simulating sex with a mannequin.
The man, who is accused of stealing clothes from a shopping centre in Brazil, was spotted on film having an amorous encounter with the headless model by security guards.
The film was posted to LiveLeak and shows the man almost tenderly cradling the dummy (whilst wearing a t-shirt pulled over his head).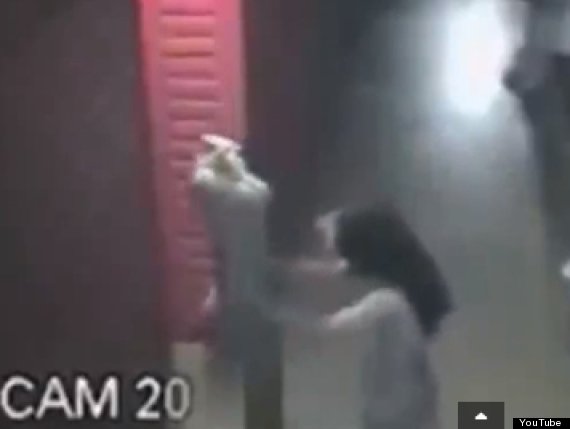 The man performs a sex act on the mannequin with a t-shirt pulled over his head
He then kisses it, gropes its breasts and performs a sex act in the superstore in Jaragua, southern Brazil.
"It was a strange thing, without rhyme or reason," Store manager Ricardo Carvalho told the Folha De Jaragua newspaper.
"If such an individual has the capacity to commit an act like this with a mannequin, imagine if he breaks into a house? He could do the same with a helpless person."
The paper adds the man was arrested after security guards recognised him when he returned to the superstore. Doh.