Simon Cowell now owes David Walliams his life, after the comic saved his fellow 'Britain's Got Talent' judge from choking on a mint.
The father-to-be began coughing after the mint got stuck in this throat at auditions for the show in Birmingham on Monday. After some slaps on the back from fellow judge Amanda Holden failed to dislodge it, David swung into action with an emergency Heimlich manoeuvre.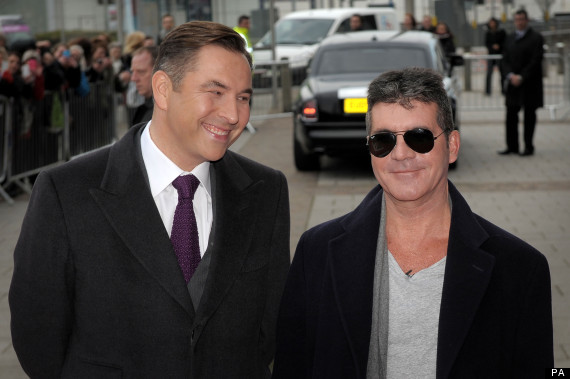 David Walliams and Simon Cowell
"As soon as David noticed Simon was in trouble he leapt up from his chair. He put his all into giving him the Heimlich manoeuvre, but seemed to be enjoying it a little too much," a witness told The Sun.
Clive James, Training Officer at St John Ambulance said he was impressed with the way Amanda and David dealt with the sudden emergency.
"This just shows how important it is to learn life saving skills – you never know when you will need to use them, and they can be the difference between life and death," he said.
"If you are with someone who starts choking, you should first encourage them to cough the obstruction out. If this doesn't work, try giving five sharp blows to their back, and then try abdominal thrusts as David did."
The incident came just a day after the 'X Factor' boss faced a near miss with an 11-year-old knife thrower.
According to the Daily Express, Simon nearly came a cropper after volunteering as the boy's assistant, when a flying blade came scarily close to his shoulder.
Let's hope Simon has some better luck as auditions move on to Manchester on Friday.
LIKE US ON FACEBOOK | FOLLOW US ON TWITTER