Photographer Sean Scheidt's recent project shines a light on the world of burlesque, and just how much of it is made up of make-up, glamour and theatrics.
Inspired by the backstage goings-on during a job he took covering a burlesque aerial show, he was fascinated by the process of transformation that goes on from the ordinary to the 'oh my god, that's amazing'.
Most of the before shots are of people who you probably wouldn't look at twice in the supermarket.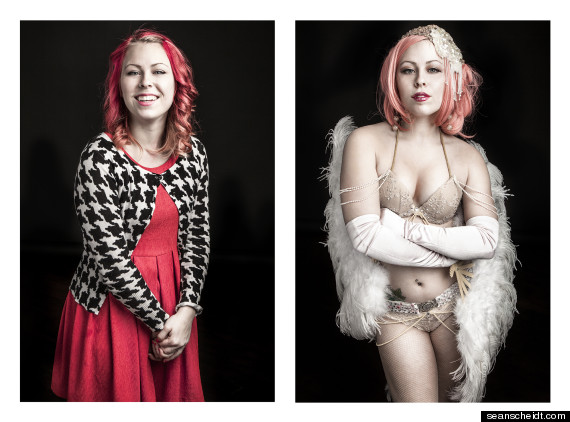 Talking to HuffPost UK Lifestyle about the project, he said after shooting the aerial show: "I happened upon a YouTube video of Judy Garland rehearsing that was spliced with the actual performance she gave a few hours later. It was really amazing, she appeared to be a drunken mess, or sleepy or whatever, but a wreck, mumbling words, etc.
A few hours later she was just ON and amazing. She had transformed completely for the stage. I saw this exact transformation backstage during the burlesque show (not from a wreck to something spectacular, but a transformation nonetheless). So, I began to reach out to the burlesque community to try and photograph this process of transformation."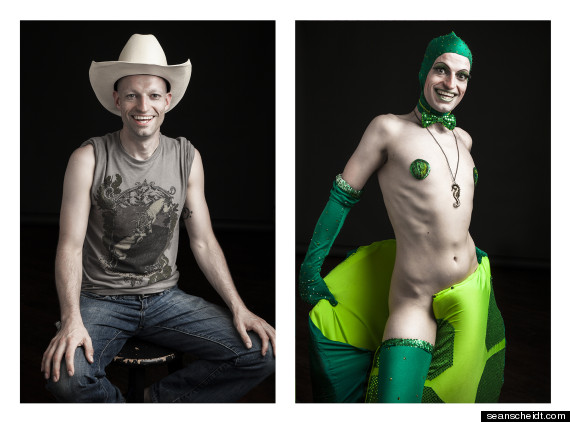 Talking about the experience of shooting his subjects, he says: "All of the subjects, both girl and guy reacted a bit differently but I think I was most struck by at first a slight timidity among most being photographed.
"But then quickly followed by a willingness to open up to me on a very personal level. I think I noticed this the most because a lot of these performers I had until then only seen perform on stage. A place where they are in complete control."
Take a look at the rest of his amazing pictures: