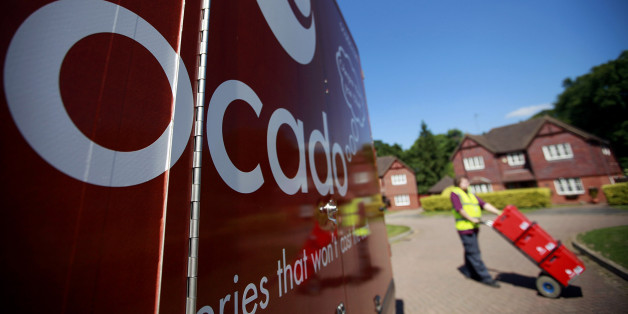 Bloomberg via Getty Images
Ocado, the online grocer, has revealed growing pre-tax losses and that one of its founders, Jason Gissing, will resign.
The online retailer unveiled pre-tax losses of £12.5m for the year to December 1, greater than the £0.6m loss a year before, which means Ocado has still yet to make a profit in its 13 years of operation.
Ocado, which is now worth £3 billion on the stock market, unveiled a 18.6% rise in sales to £843 million over the year. However, the increase was below what was forecast when the company floated on the stock market back in 2010.
The latest results, which suggest Ocado's much-celebrated partnership with Morrisons has yet to push the retailer into the black, come as co-founder Jason Gissing announced he would step down in May.
Gissing's departure to work on environmental and social causes leaves only chief executive Tim Steiner as the last of the original ex-Goldman Sachs trio who founded the company 14 years ago.
Gissing, who is Ocado's commercial director and has a 2.95% stake worth around £90 million, said that Ocado was on track to make its first profit in 2014.
Steiner said that Gissing will be paid "as normal" and receive no extra pay-off after his resignation.
He said: "There is no funny money for the boys. We haven't made him resign or fired him and he is not entitled to a severance payment and nor would he want one."