A selfie taken during a bull run? Er, yes, that's impressive...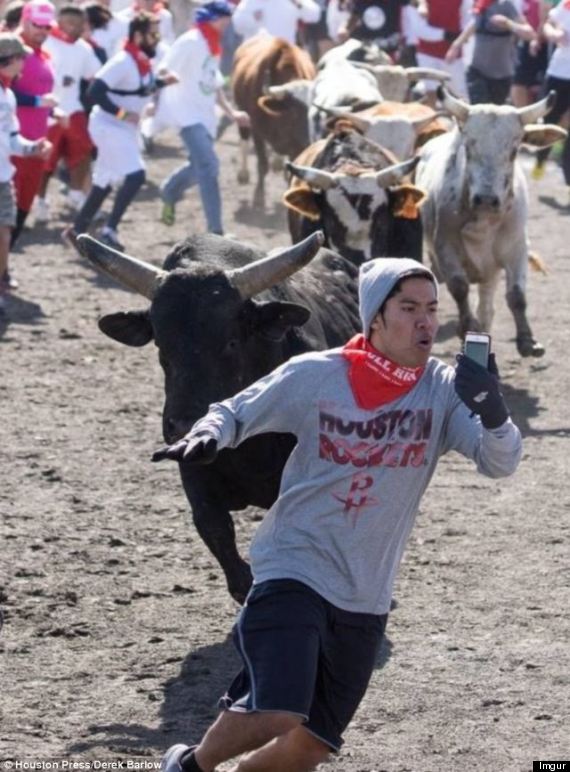 Via Imgur
The photo was submitted by Redditor Zchavago with the heading 'Selfie level 11 achieved' - and we think that's just about right.
According to The Daily What, the selfie-taker in question is called Christian, and he took the shot while taking part in the Great Bull Run in Houston. And not just that - he filmed video, too:
Rather you than us, Christian!