Borussia Dortmund haven't had much to smile about this season, but charismatic coach Jürgen Klopp can't help but resist photobombing two of his stars.
Winger Marco Reus and midfielder Sven Bender were two unassuming victims of Kloppo lurking in the background.
Reus posed for a photo with a fan while Bender and his girlfriend were dwarfed by 6ft 4ins Klopp.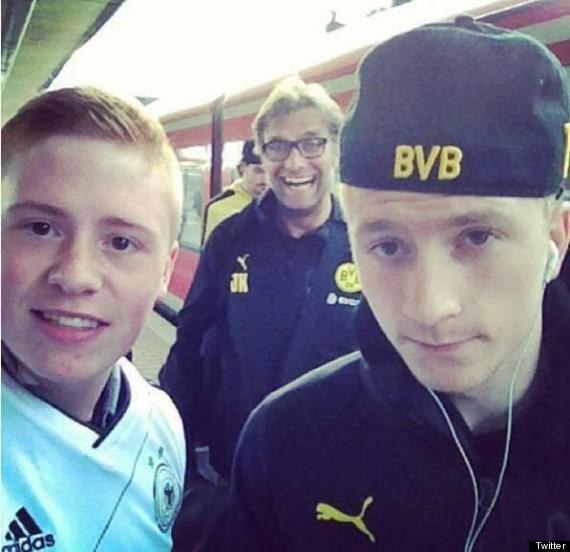 Klopp photobombs Marco Reus and a fan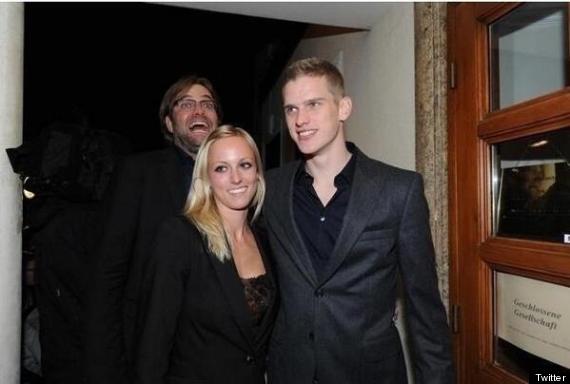 Bender and his partner pose for the cameras as Klopp strikes again