Just in case you're having Luisa Zissman withdrawal symptoms since 'Celebrity Big Brother' finished last week, we've got hold of some exclusive shots of the star on her holidays.
And true to form, she's in her bikini pretending she's been caught totally unaware by the paparazzi *rolls eyes*.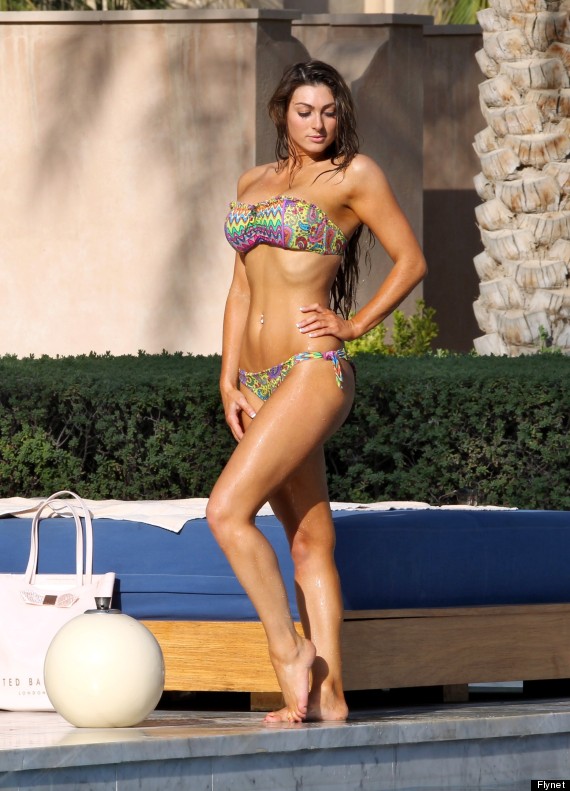 Luisa Zissman hits the pool in holiday in typically understated style
The loudmouth former 'Apprentice' contestant put on quite the poolside show in her multi-coloured two-piece, showing off her tanned and toned bod.
But this isn't the only display Luisa has been putting on for the cameras of late - last week, she and Jasmine Waltz did their best to cling on to the dying embers of 'CBB' fame by putting on a girl-on-girl show in the back of a taxi after a night out.
LIKE US ON FACEBOOK | FOLLOW US ON TWITTER