Something strange but rather remarkable will be growing in New York this summer - a self-assembling fungus tower.
Designed by architect, David Benjamin, the structure - called Hy-Fi - will be built of bricks made of corn husks and mycelium, the vegetative, branching part of a fungus.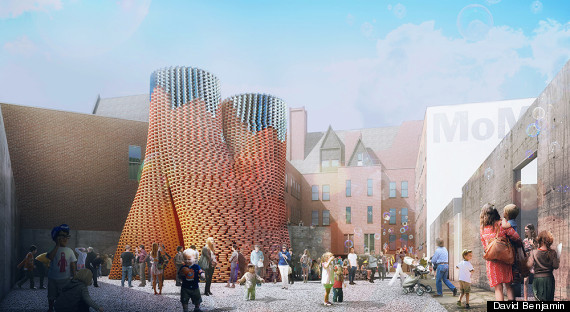 What the towers will look like
Left in rectangular moulds, the two will grow and solidify into lots of bricks to form the towers.
Topping the towers will be reflective sections designed to direct sunlight onto the bricks below to encourage further growth.
The design was a winning entry in the Young Architects Program and will open in late June 2014.