Charlie Sheen has lashed out at Ashton Kutcher on Twitter, warning him that he'll put the actor 'on a hospital food diet'.
The 48-year-old star issued the threat after Ashton told the star to stop bashing his performance on the hit US show 'Two And A Half Men', which he replaced him on in 2010.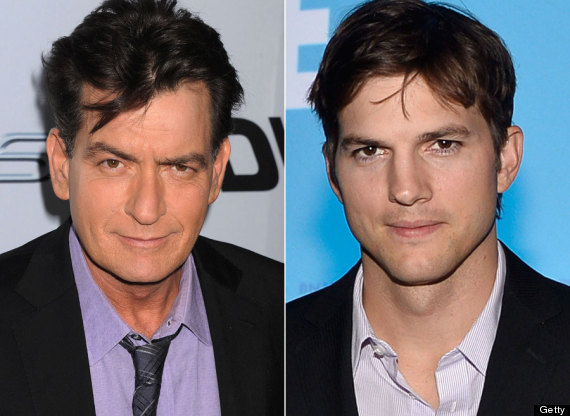 Charlie Sheen and Ashton Kutcher
During an interview on Jimmy Kimmel Live on Wednesday night, Ashton said: "Dude, shut the f**k up! Enough already. It's three years later and you're still blowing me up on Twitter. Come on dude, really?"
The following day, Charlie took to Twitter to initially apologise for his comments, before issuing his threat.
"Ashton, message received. so sorry, u sounded like me! well done! my bad I was pissed at other crap & took it out on you. hope u r good xox c," he tweeted.
But just minutes later, he added: "But news flash Dood, you ever tell me to shut the F*** up, EVER again, and I'll put you on a hospital food diet for a year. c #YaFeelMe Jr?"
Charlie regularly calls out Ashton's 'lame' performance on the show on Twitter.
Praising his former co-star Jon Cryer in a series of tweets last year, he wrote: "Hey Jon!!! u r a GENIUS!!! I effin love and MISS YOU old pal! Q; who's your lame side-kik? c #NiceTryCanonBoy #CH."
He later added: "Hey relax everyone! read the hash tag! oh and Jon I'm so sorry I insulted your sidekik I meant REALLY lame c."
Come on boys, play nice.
LIKE US ON FACEBOOK | FOLLOW US ON TWITTER