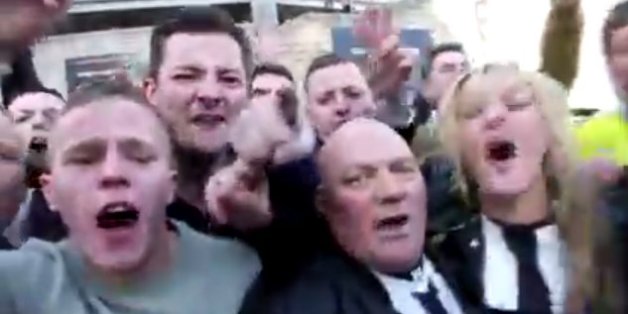 If ever a video encapsulated the madness of being a football fan in the north-east it is the above two minutes and 30 seconds of Newcastle and Sunderland supporters before and after last week's derby.
Sunderland, for the second successive season, beat their rivals 3-0 at St James's Park days after Newcastle's most influential player, Yohan Cabaye, was sold to Paris Saint-Germain and not replaced.
After the game, the fans aren't happy. "You fat Cockney b*****d, get out of our club," they holler in reference to Toon owner Mike Ashley.
"Sack f*****g Pardew, he's a c**t," moans another. The most shocking moment comes one minute and 43 seconds in, though.
A young fan, who looks like he is under 10 years of age, is asked why he wants Ashley out.
"Because he's a w****r," he replies. A grown adult pats him on the head.