Most actors adhere to Hollywood lore of finding something sympathetic in the characters they play, especially when it's a revered writer like Charles Dickens embroiled in a passionate love affair. Not so Ralph Fiennes, who both plays the author and directs the film, 'The Invisible Woman', in London cinemas this week.
"You're going to see a car crash of emotions where he meets a young girl and falls passionately, remorselessly for her," is how Fiennes describes Dickens' meeting with Nelly Ternan, played by Felicity Jones.
"He decides to exit his marriage, and his way of doing so is cruel, sudden and self-justifying, and I have no sympathy for him.
"I've always resisted this Hollywood thing of not losing sympathy with the character. I sort of resist that whole idea. We could have had more of his thrashing around, but I felt I had to keep the emphasis with Nelly, not him."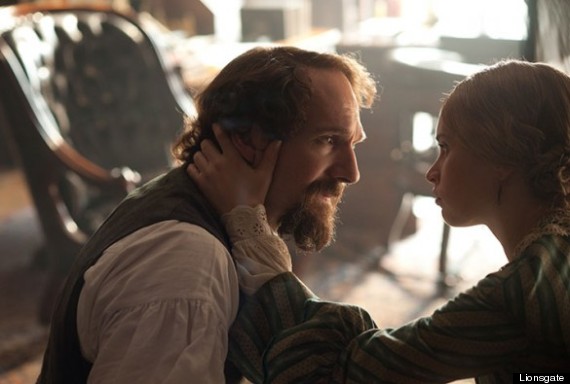 Ralph Fiennes and Felicity Jones star in 'The Invisible Woman'
Unsympathetic he may be, but Fiennes brings a warmth to his role we don't normally associate with his Oscar nomination for 'Schindler's List', and his recent outing as warrior Coriolanus.
He agrees. "I seem to have wanted to play people who have an emotional retreat from demonstrative emotion and warmth.
"And I tried to resist playing Dickens, but I felt the attraction because of this quality within him, which I felt an eagerness to play. It's been great. I love that side of him. I felt the joy in trying to play it."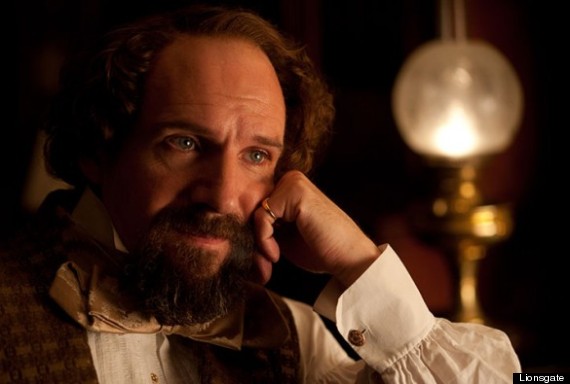 "He was cruel and self-justifying"
Although the film is firmly set against the Victorian mores of its time, and includes sympathy and understanding for abandoned Mrs Dickens ('The Thick of It's Joanna Scanlan), Fiennes is convinced it's an eternal tale…
"This is the story of how Nellie turned round and said yes to Dickens, but it doesn't show the life when he came to visit her. I'm sure, like real love affairs, there were times of aloneness and frustration, but also times of profound, real closeness between them.
"Despite all the rules and taboos of Victorian society, these were people in love, and that desire and the need for close proximity, that essential pulse connects us with the past, with Dickens. That hasn't changed."
'The Invisible Woman' is in London cinemas from Friday 7 February and nationwide from 21 February. Watch the trailer below...