It's been five years since Chris Brown and Rihanna failed to show up at the 2009 Grammy Awards, following a shocking domestic violence incident to which Chris later pleaded guilty.
In that time, the pair briefly reconciled, released a bluntly-titled duet together, 'Nobodies Business', and even turned up together at the 2013 Grammys.
Last year, in a revealing interview with Rolling Stone magazine, Rihanna confirmed that she had taken her ex-boyfriend back into her life, saying that she was happier with him than without.
"I decided it was more important for me to be happy," she said. "I wasn't going to let anybody's opinion get in the way of that. Even if it's a mistake, it's my mistake. After being tormented for so many years, being angry and dark, I'd rather just live my truth and take the backlash. I can handle it."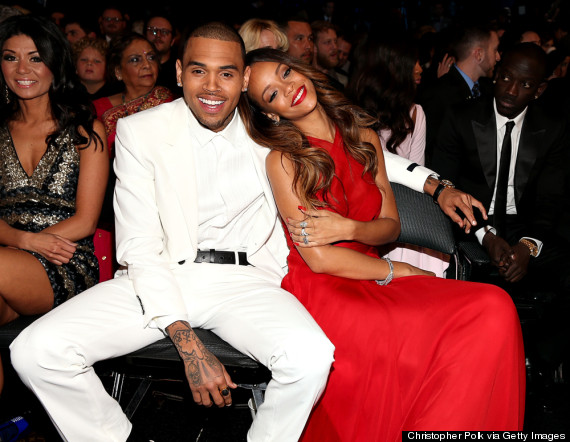 Chris Brown and Rihanna
However, now another year has gone by and Ri-Ri is (thankfully) single again.
As for Chris - just this week he appeared in court, successfully sidestepping a new effort to put him in jail.
A Los Angeles County Superior Court judge sided with the singer when he rejected a prosecutor's motion to jail Chris, pending a probation violation hearing related to his Rihanna assault case.
Judge James Brandlin said Brown appeared to be showing progress in his anger management rehab program and should stay put for the foreseeable future, the New York Daily News reports.
Chances are there won't be another reconciliation, as it was also reported this week the 'Diamonds' singer has burned his emotional apology letter.
And Chris allegedly responded by saying "she's crazy," a source close to the rapper told HollywoodLife.com.