Erm... where do you start with this one?
Shia LaBeouf stormed out of a press conference promoting his new film, 'Nymphomaniac' and later appeared on the red carpet wearing a paper bag on his head.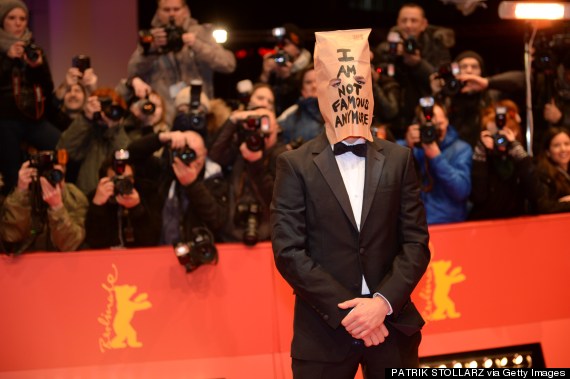 What?
Oh, and he quoted Eric Cantona too.
LaBeouf, 27, exited after being questioned about the film's sex scenes.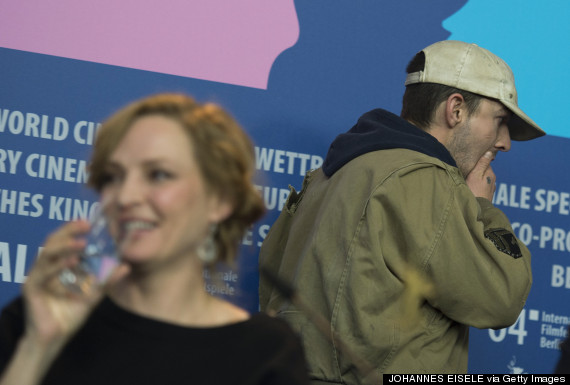 And he's off
Instead of answering he inexplicably quoted the former Man Utd player: "When the seagulls follow the trawler, it is because they think sardines will be thrown into the sea."
LaBeouf's co-stars, Uma Thurman, Christian Slater, Stellan Skarsgard, and Stacy Martin looked a little miffed.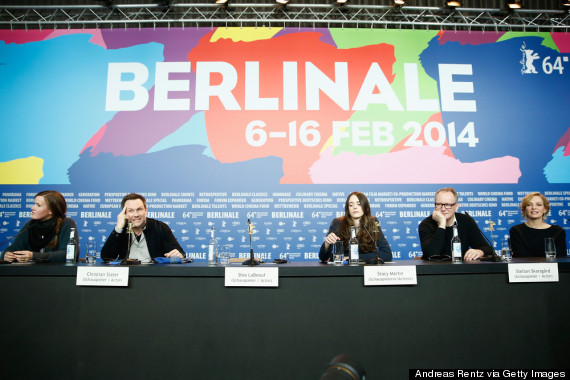 He later appeared on the red carpet at the Berlin Film Festival wearing a paper bag emblazoned with the words "I'm not famous any more".
Well, it was certainly an improvement on the stained and scruffy clothes he had on earlier...