A blind border terrier is being guided through life with the help of his own special guide dog – his father.
Two-year-old Lucky was born without retinas in both eyes, making the young boy totally blind. However his father, Scruff, has taken on the role of helping his son through his visual impairment, turning the once timid pup into a confident and outgoing dog.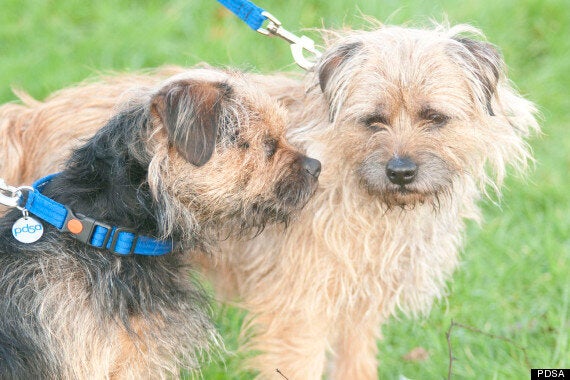 Lucky is guided through life by his doting father
According to the PDSA, a veterinary charity in the UK, Lucky had understandable difficulties when he started going outside his home in Glasgow, Scotland, often resulting in him running into objects and bumping his head.
However, seeing that Lucky was struggling, Scruff's protective instinct kicked in, with the pair becoming "inseparable", according to their owner Jim Leonard, 65.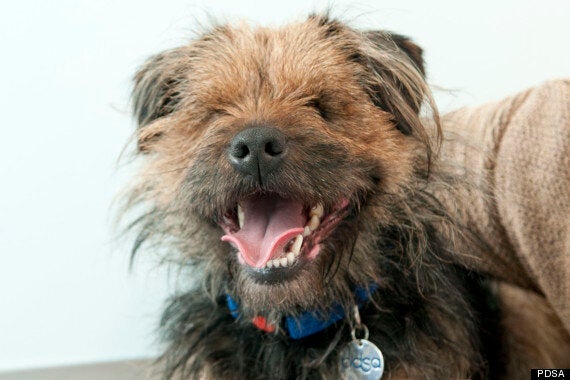 Lucky was born without retinas, meaning he will never see
"Lucky was blind from birth and it seemed that he was always running or knocking into something and hurting himself," said Jim. "We were really worried about how he was going to cope. But we started to take Lucky and Scruff on walks together and it was amazing to see Scruff starting to take charge, looking after Lucky and checking he was okay.
"Now Scruff licks him on the face and guides him where to go. If they are separated for a little while, Scruff will rush over to Lucky and lick him as if to say 'sorry I had to leave you'."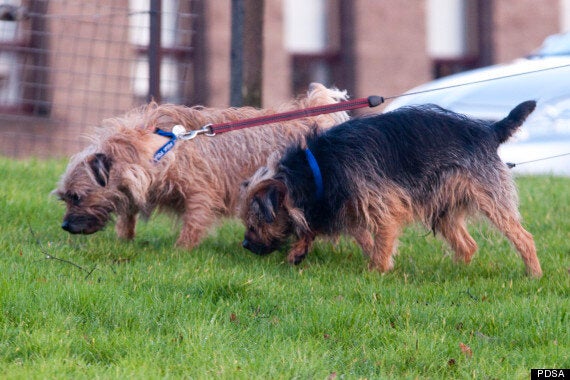 Scruff licks his son on the face to show him which way to go
Jim has even gone as far as wearing bells on the bottoms of his trousers to that Scruff can follow the noise around the house. PDSA vet Elaine Pendlebury said: "Dogs can behave in a unique and extraordinary way. They're extremely social animals and can help both pets and people in ways that never fail to amaze. It's inspiring to us all that Scruff acts as a guide dog to his canine companion and how he looks after his son to the best of his ability."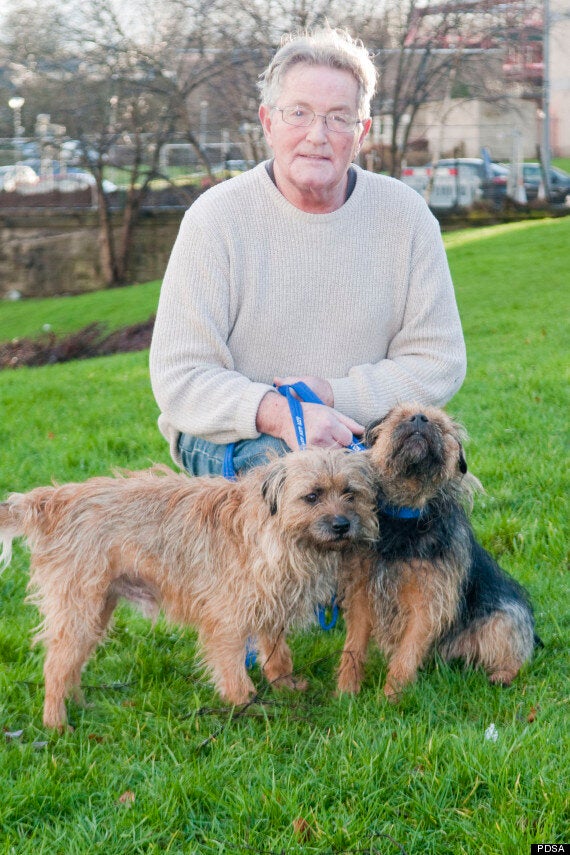 Proud owner Jim, who helps Lucky move around the house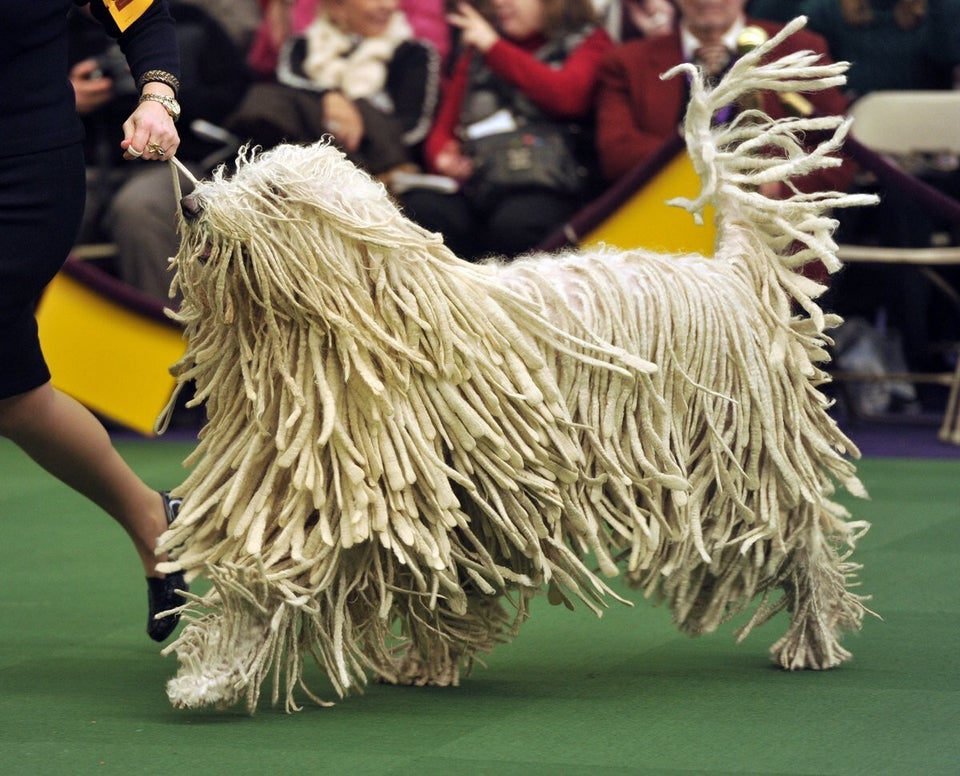 Cutest Dogs At Westminster
Related