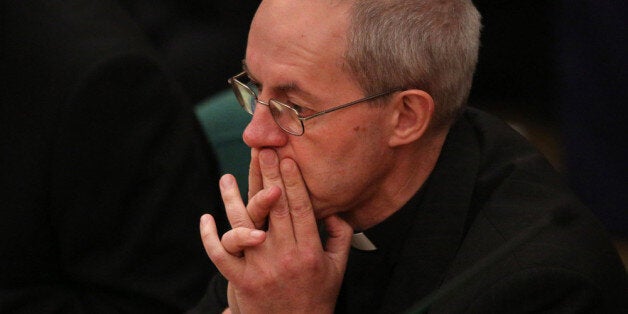 Ethical advisors to the Church of England have warned that the CofE's investment portfolio "will never be pure", and advised that some "ethical ambiguity" is necessary for the benefits that investment brings to the organisation.
And the Church's ethics advisory group said that its investment had persuaded companies to change their behaviour - including getting major supermarkets to delist top strength white cider.
On Monday, in a presentation to the General Synod, Ethical Investment Advisory Group chair James Featherby and the Revd Canon Professor Richard Burridge said that "engaged investment is a core part of the Church's witness and mission" but acknowledged concerns about investment in payday loan companies, alcohol, fossil fuels, as well as bankers' bonuses and venture capitalism.
Featherby stressed returns on investments increase the Church's ability to fund itself, and said that although it was right that the Church should avoid investing in the ethically abhorrent companies, there was a need to acknowledge "investment portfolios will never be pure.
"Ethical ambiguity is intrinsic to life," he said in his report. "We will graze our knees but this is better than disengagement - we need to be involved on the field of play, not on the sidelines. Engagement is important as we seek positive momentum not 'perfection.'"
The EIAG said that it believed that its investment had changed the behaviour of less ethically-motivated companies.
It cited the example of Tesco, Sainsbury's and Morrisons, which the report said "have adopted new alcohol policies acknowledging the harm caused in society by alcohol misuse with all three confirming that they had de-listed high strength white cider which are regarded as a problematic product".
After the Gulf of Mexico oil spill in 2010, "the EIAG made absolutely clear to BP its alarm at the recurrence of serious process safety accidents at the company", the report said, adding that it had also made representations to Shell about Nigeria and about Arctic drilling. This did not stop church investment.
When it comes to "pooled funds", which the Church had invested in leading indirectly to investment in Wonga, the group said it is "conducting a review of ethical investment policy on the use of pooled funds that do not incorporate the investment restrictions applied to direct investments".
Popular in the Community