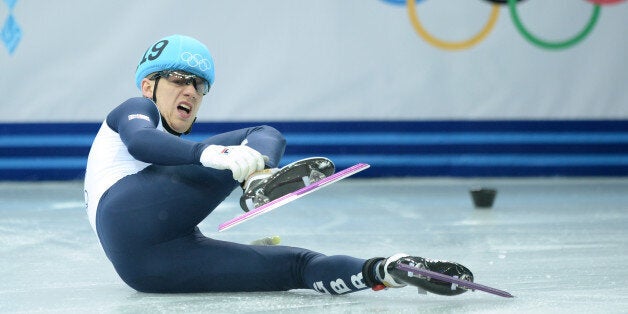 Jack Whelbourne's hopes of a Winter Olympics medal slipped away as the Briton crashed out of the 1500 metres short track final in Sochi.
Whelbourne led early on and was lying second as the race pace hotted up but, with three laps remaining, the 22-year-old from Nottingham lost his footing and fell to the ice - ending his medal dream and hurting his ankle in the process.
Canada's Charles Hamelin, who had won Whelbourne's semi-final, took gold at the Iceberg Skating Palace in two minutes 14.985 seconds, with China's Tianyu Han claiming silver in 2:15.055 and Victor An taking bronze for host nation Russia in 2:15.062.
Whelbourne, who will be assessed ahead of the men's 1000m on Thursday, said: "Unfortunately a block got under my foot and I toed in, which has given me a twisted ankle but we don't know how it is.
"It can be quite common in the sport. The block move, we have seven and up to eight people racing with tight-knit overtakes, so it happens quite a lot and this time it happened to me, unfortunately, when I was in my best form.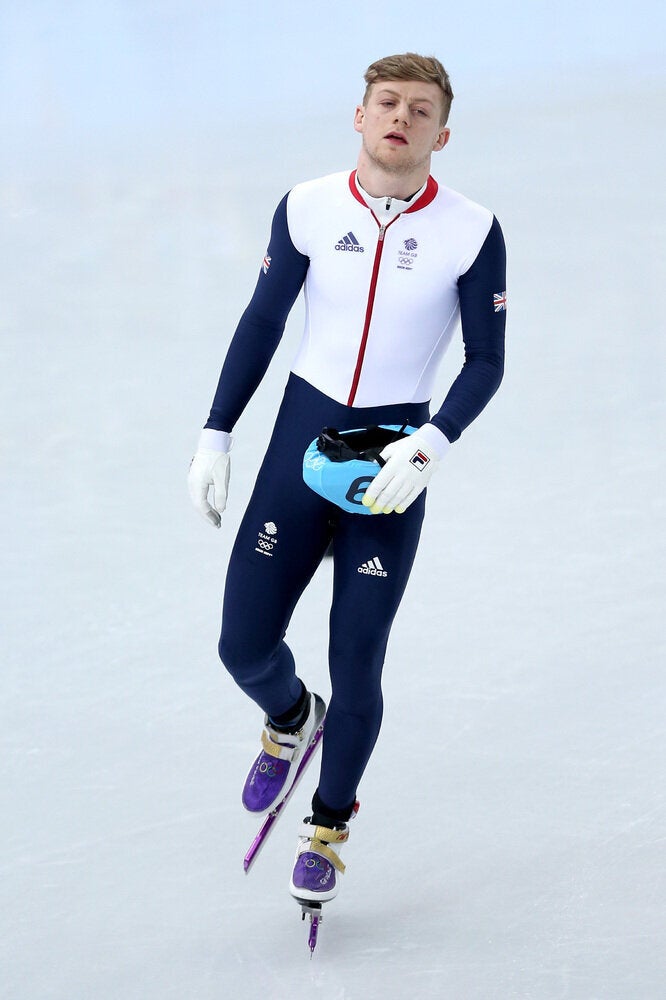 Whelbourne crashes out
"I am really pleased with my performance today."
Whelbourne had been quickest in the heats with a time of two minutes 14.091 seconds and then followed it up with another impressive showing in the semi-finals to go through to the showpiece as second fastest.
Related