The Awards Season juggernaut makes its way to London this weekend, as stars get ready to brave the British rain and smile through their goosebumps along the red carpet for the BAFTA Awards.
For the eighth year running, the event will he held at the Royal Opera House in Convent Garden, and will be hosted by Stephen Fry. Despite this kind of British pedigree, however, the show has taken on a fresh international relevance in recent years, so the Brits in the shortlist can expect a run for their money by overseas stars, many of whom now make the effort to get here.
So, who can we expect to take home the bigger gongs?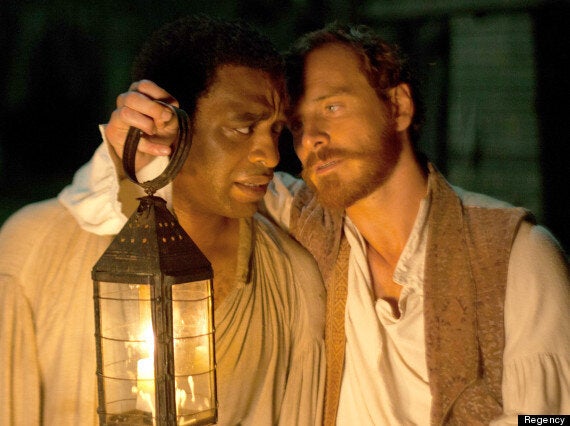 Chiwetel Ejiofor and Michael Fassbender in '12 Years a Slave'
The biggest rival to '12 Years' has been considered David O. Russell's 'American Hustle' - with nominations with all four of its lead cast - Christian Bale, Bradley Cooper, Amy Adams and Jennifer Lawerence - but British fingers will be crossed for 'Philomena', Steve Coogan's film of a genial Irish lady determined to find her son taken from her as a small boy by nuns, and sold into adoption in the States.
'Philomena' has received a nod in both Best Film category AND Best British Film so, in an ideal world, would share spoils with '12 Years A Slave'. Dame Judi Dench is nominated for Best Actress for Philomena, and Coogan and his co-writer Jeff Pope have picked up another nod for Best Adapted Screenplay, too. In this category, they're facing strong competition from John Ridley (12 Years A Slave), Terence Winter (Wolf of Wall Street) and even Richard LaGravenese for the bubbling script for Liberace biopic 'Behind the Candelabra'.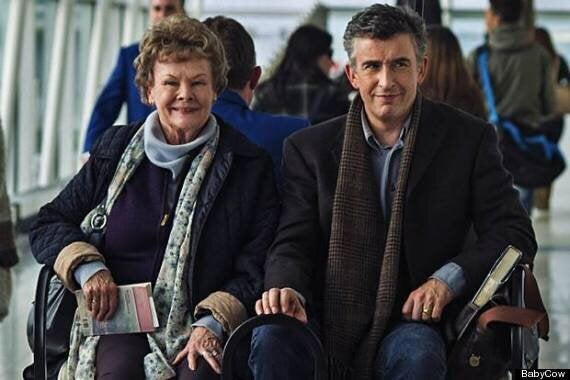 Dame Judi and Steve Coogan in 'Philomena'
In the absence of Matthew McConaughey from the Best Actor shortlist, Chiwetel Ejiofor has two main rivals - Christian Bale for 'American Hustle' and Leonardo DiCaprio for 'Wolf of Wall Street'. I wouldn't like to call that one.
The Best Actress gong looks to be tussled over by Cate Blanchett for 'Blue Jasmine' and Sandra Bullock for 'Gravity', although the home crowd will be rooting for Dame Judi in 'Philomena'.
Similarly, Sally Hawkins will be representing Brits for 'Blue Jasmine' in the Best Supporting Actress category, but it really looks like a face-off between Jennifer Lawrence for 'American Hustle' and Lupita Nyong'o for '12 Years'.
The British names, then, we'll be listening out for in the leading categories, come Sunday night are: Steve Coogan, Jeff Pope, Dame Judi, Emma Thompson (up against Dame Judi for 'Saving Mr Banks), Sally Hawkins, Chiwetel Ejiofor, Paul Greengrass (director of 'Captain Phillips').