If you've run out of church-appropriate outfits or just feel like clothes are hindering you entirely, good news – you can ditch the threads full stop at the White Tail Chapel.
For this is where worshippers are invited to bare their souls, and the rest, just as God made them.
Services are presided over by Pastor Allen Parker who has decided clothing requirements at other churches are "pretentious."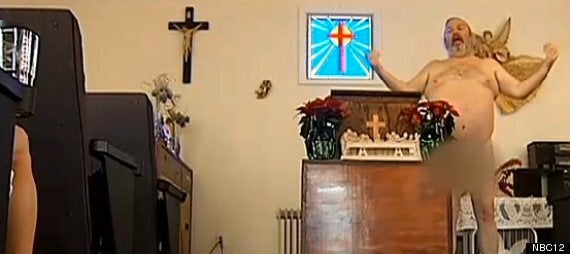 Pastor Allen Parker presides over the congregation at the White Tail Chapel
For good measure, he adds: "If God made us that way, how can that be wrong?"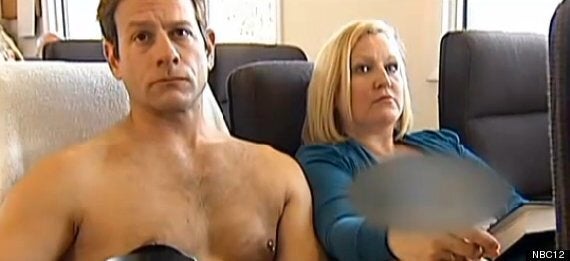 Katie and Robert Church are regular attendees
The chapel sits in the grounds of the White Tail Resort – 'a family nudist community' in Ivor, Virginia.
Popular in the Community