The wheels have come off Borussia Dortmund's season in recent months and now Robert Lewandowski's Porsche has suffered the same fate.
Lewandowski, who last month confirmed he will join rivals Bayern Munich in the summer, woke up to find all four wheels gone.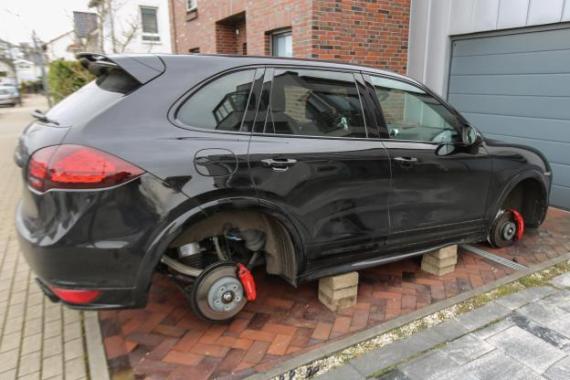 In January, the striker was alleged to have hit a Dortmund fan who goaded him about joining Bayern, although the supporter later retracted the allegation.