A polar bear has died at a German zoo after apparently swallowing a jacket or handbag which was accidentally dropped into his enclosure.
Keepers at the Wilhelma Zoo in Stuttgart said it was unclear why the bear had eaten the item instead of just tearing it apart, leading them to suspect there was some sort of food in it. Anton the polar bear died on Monday
A hippo called Egon died several years ago of an intestinal obstruction after swallowing a tennis ball and Charly, the last elephant seal in the zoo, died after swallowing a teddy bear.
Marius was put down using a bolt pistol and his meat was fed to carnivores in Copenhagen Zoo, despite a wave of online protests to save him.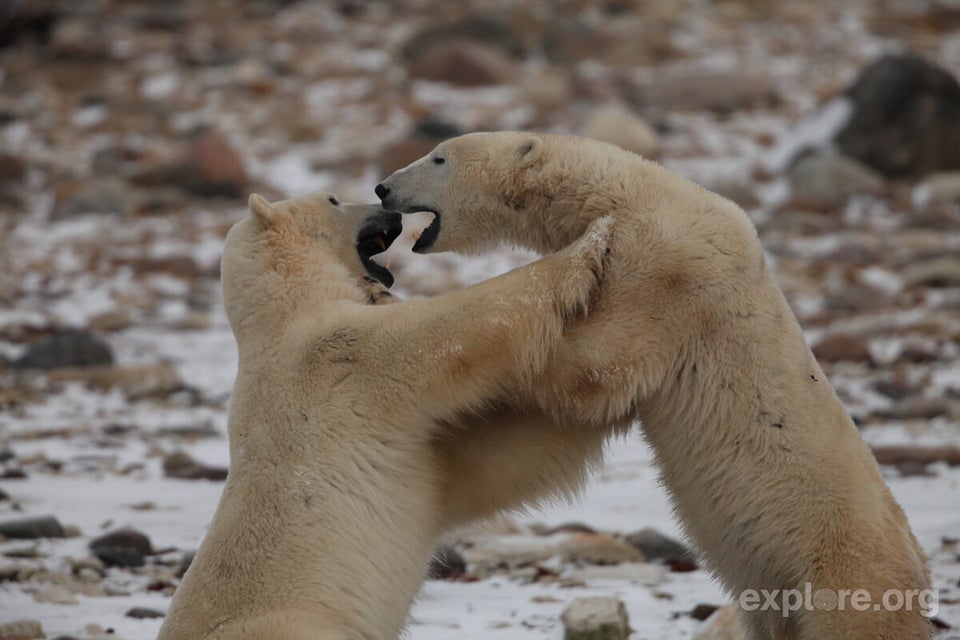 Explore.org Polar Bear Photos
Popular in the Community