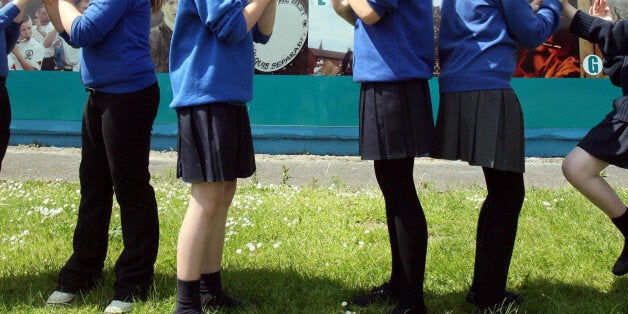 A secondary school has banned female pupils wearing skirts after students urged teachers to implement a trouser-only uniform policy.
All pupils at Diss High School in Norfolk will now have to wear grey trousers after girls' skirts were deemed "very short and inappropriate".
The ban was introduced following a focus group meeting, consisting of governors, staff and pupils, which also banned make-up for children in years seven to 11.
Headteacher Dr Jan Hunt told the Diss Express: "The change will help to ensure that all children are dressed smartly and will mean that students will no longer be able to wear skirts that are very short and inappropriate in a school environment.
"Inevitably, there has been a mixed reaction to this decision but we believe that it is the best interests of our students and school.
She added: "Hemlines have risen to a level that is both impractical as well as immodest."
Zoe Taylor, 44, from nearby Great Moulton, told the Eastern Daily Press: "I like girls to look like girls. I like the feminine side of wearing a skirt as part of a uniform. I used to have the trouser option, but I always chose the skirt because it is more feminine."
A spokesman for Norfolk County Council said: "In terms of uniform policy that is not something we administer, it is purely down to the school to make that decision."
Popular in the Community