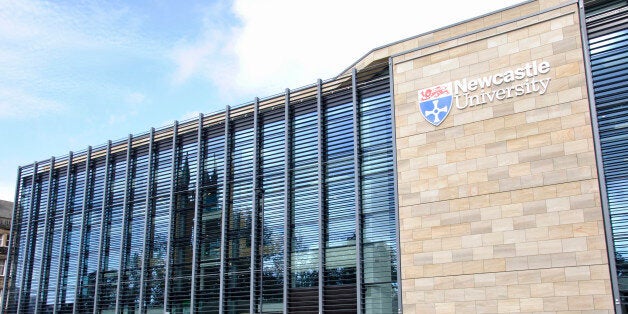 A medical student at Newcastle University faces a £90,000 legal bill after trying to sue the university for failing him.
Paul Crawford, 32, sued the university after unsuccessfully re-taking his final year exams. His prosecution team claimed that the university had deviated from their own marking standards by failing to take an average of Mr Crawford's test scores across his five years of studying a Bachelor of Medicine and Bachelor of Surgery.
But now Crawford could be facing legal fees of up to £90,000 after his case was thrown out by the High Court. A spokesman from the university declined to comment until the final hearing which will decide how much Mr Crawford will have to pay.
A further hearing is to take place on February 27, which will determine whether or not Crawford will be required to pay the full £90,000 legal bill.
The medic began studying in Newcastle in 2005 and passed his first four years, but in 2010 failed to pass one exam, causing him to have to retake the year.
In October he achieved a borderline failing grade in a "clinical and communications" module. Mr Crawford was told that he could not register with the General Medical council after failing a second set of exams.
Throughout the legal battle Crawford claimed that the mark scheme was inconsistent. In his first hearing, one judge sympathised with his claims. The judge recognised that the double weighting of some sections of the exam meant that the average mark was inconsistent with the calculation of his average score.
Nonetheless, his lawsuit was eventually overruled by a second judge, who agreed with the defence's denial of any breach of contract that could've affected the student's final grade.
Crawford's barrister, Mr Anthony Speaight QC, said that the court's decision to overrule the claims made by the prosecution was "unfortunate".
In a statement to The Huffington Post UK, he said: "It is an unfortunate outcome for a young man who had spent six years training to be a doctor and at one time or another passed every element in the medical examinations."
Mr Crawford's legal team claimed that the university had acted unprofessionally in their marking of his work, and in failing to give Mr Crawford a fair hearing under its own internal appeals procedure.
Although the court ruled that the university had broken their own rules when handling Mr Crawford's initial appeal, Mr Speaight said "the ultimately critical question was whether the university had departed from its own published handbook in the manner in which it computed Mr Crawford's marks".
"At this hearing the judge held the handbook gave merely an overview, and that the double weighting was not inconsistent with its text".