Voluntarily releasing yourself from the clutches of your mobile phone is not appealing: we know too well that unsettling, gaspy feeling when you've realised you've left it at home for the day.
But surely feeling like this isn't a good thing?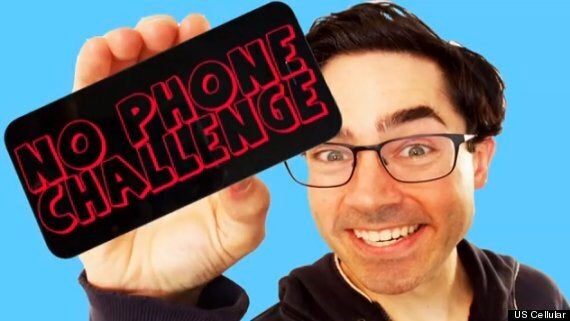 Talking on ABC News, he said he felt cut off from his family, noted that he used his phone as an alarm and instead of Facebook, said: "I went to Times Square and shouted out what I had for breakfast on a megaphone."
Although there were downsides - especially when someone didn't turn up for a meeting with him and he didn't know how to contact them - he said there were positives: he didn't realise how much he relied on his phone.
However, although Mark has said that he was really looking forward to getting his phone back, we have to say, the experiment is pretty brilliant. And funny.