Olympic spectacles can often be out of this world, and Nasa have revealed a stunning aerial shot of the Sochi 2014 Winter Games base.
One of the Expedition 38 crew members aboard the International Space Station downlinked a vertical 600mm nocturnal view of the Olympic Village, which clearly shows the site of the 2014 Winter Olympics.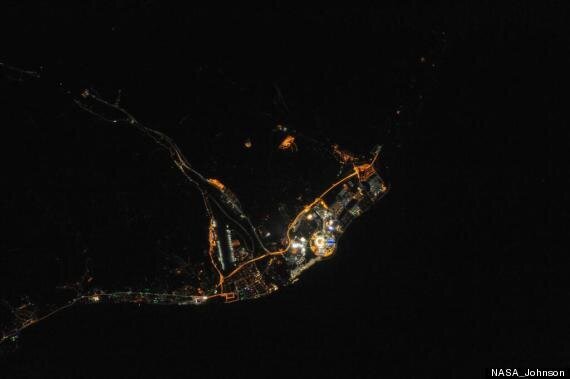 A vertical 600mm night view of Sochi's Fisht Stadium
The Fisht Stadium, the 40,000-capacity stadium named after Mount Fish, stands out as the bright circular structure beside the Black Sea coast.
Sochi, based in Krasnodar Krai, is located near the border between Georgia/Abkhazia and Russia and has an area of 1,353 square miles.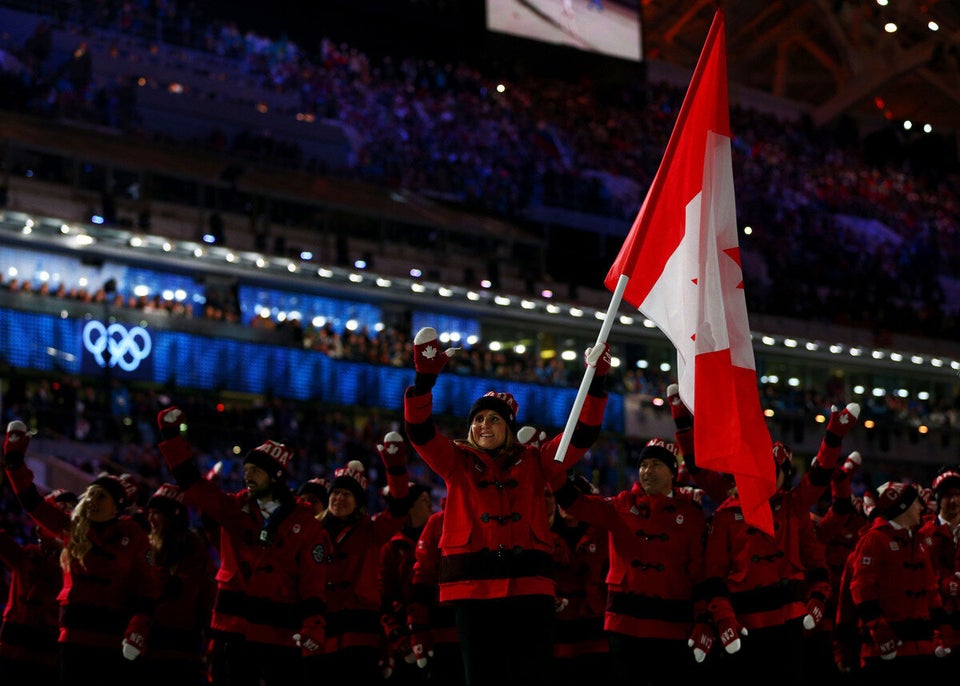 Our Favourite Moments At The Sochi Games