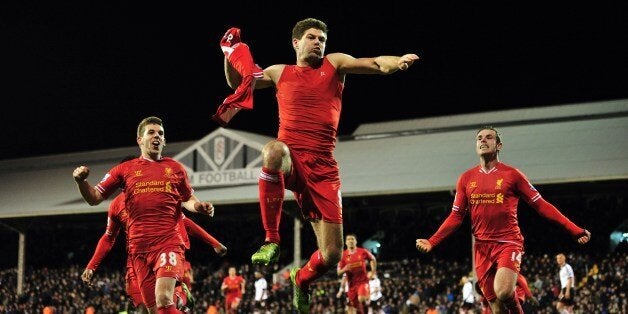 Steven Gerrard's late winner at Craven Cottage was cause for chaos in the Putney Road End, but also consternation. Liverpool have seen it before by the Thames, when Yossi Benayoun struck a 92nd minute clincher in early April 2009 to extend their lead at the summit over Manchester United.
"And now you're gonna believe us and now you're gonna believe us and now you're gonna believe us... We're gonna win the league," they chirped.
It is testament to Liverpool's progress under Brendan Rodgers and United's regression under David Moyes that the champions are of little concern to the Anfield club now. United's tepid draw at Arsenal means they are 11 points adrift of their north-west adversaries and instead it is Tottenham who are breathing down Liverpool's necks, trailing by just three points.
Liverpool are also only four points off Premier League leaders Chelsea. Rodgers last week insisted the title was beyond them this campaign and wouldn't budge after the last-gasp victory at Fulham on Wednesday night.
"I really only focus on the team and the football club, and make no mistake - I want to get into the Champions League for the people here at the club and the people of the city," he said.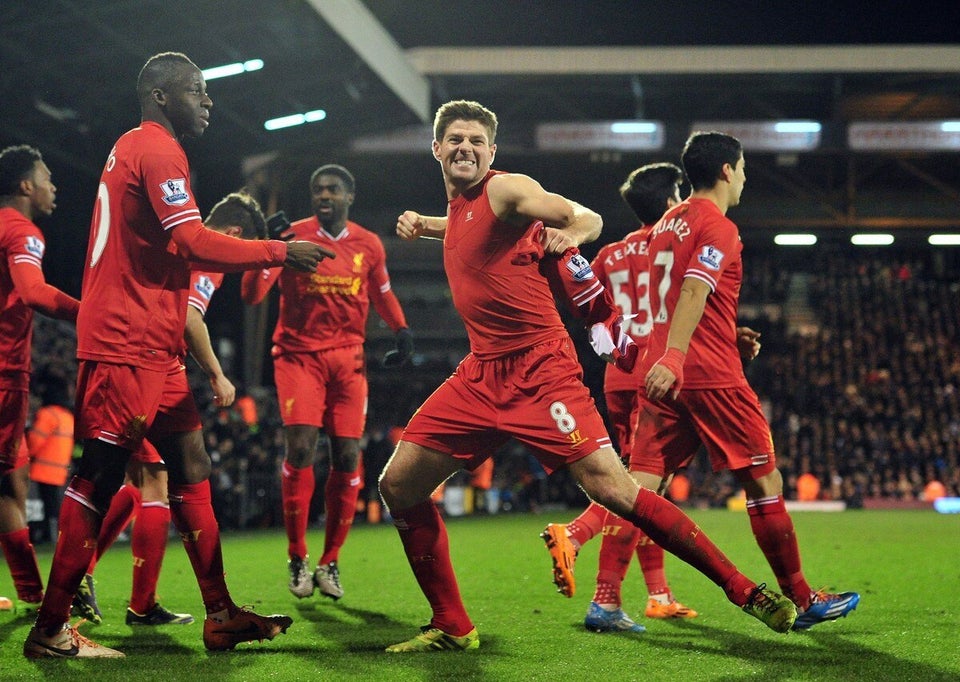 Fulham 2-3 Liverpool
"I came here to try and inspire the city as much as the team. I know what Champions League football can bring to a city like Liverpool and everything it can generate."
United no longer resemble the villain you think is dead only to miraculously rise again. Moyes still thinks fourth is achievable - Arsène Wenger conceded it was "mathematically possible" - but Liverpool will be relieved United's powers of recovery have waned.
"If there's one club in history that's been great at winning games in the second half of the season, putting pressure on other clubs, it's been Manchester United," Moyes proclaimed. Aside from their 2009 disappointment, Liverpool let a two-goal lead slip away to draw with Ferguson's 10 men in 1988, lost a painful FA Cup tie 11 years later and suffered the torture of John O'Shea's stoppage-time winner in front of the Kop in 2007.
They travel to United on 16 March and must surely fancy winning in M16 for the first time since their masterful 4-1 win five years ago.
Before then, United play two away games at Crystal Palace and West Brom, whereas Liverpool play one more - a trip to Southampton is sandwiched between home games against Swansea and Sunderland - due to Manchester City's Capital One Cup final date. Liverpool could arrive at Old Trafford knowing a win would take them a mammoth 17 points ahead of their great rivals. Cause for more chaos.