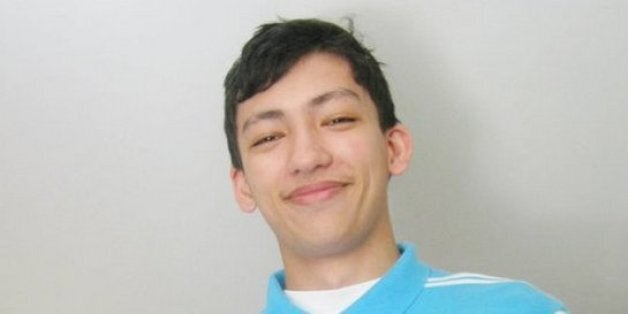 A Cardiff University student is believed to have died from walking out at night in the cold, his family have said.
Ali Bunney, 20, died on the evening of 9 February after being found unconscious at the edge of Gloucestershire Airport, near Cheltenham, earlier in the afternoon.
A motorist told police they saw a man walking alongside the A40 Golden Valley bypass at 3.20am.
His family believe he might have succumbed to the cold after attempting to walk to their Gloucestershire Home after a night out in Cheltenham.
Ali, an economics and accounting undergraduate at Cardiff University, would have been 21 this month.
His younger brother Jefferson paid tribute to him on Facebook.
"It's still a shock and we're all still in disbelief, but whether you know him well or just know of him, I'm sure you all have at least some fluffy memory of Ali to keep," he wrote.
"Although we had our fights and aren't as close as we were as kids, there has always been something that I could only talk to him about.
"I couldn't thank him enough for everything I've learnt from him, being two years behind. He was always first to jump in, for me to follow, he could make me laugh when I least expected, he always cares and he's the best at motivating me.
"I'm so confused... Why you Ali? Too fast, too soon man! I really wanted to see him turn dreams into his future.
"I wouldn't have told him - but he's a massive part of my life. He was there from the beginning and over the last 19 years, he's been the most influential person in my life...
"I'm sure he knows this anyway! We're lucky to have made so many memories together but I would do anything for one more minute to talk to Ali right now, as the down to earth person he is, with a massively cheesy smile."
A Gloucestershire Police spokesman said: "His death is not being treated as suspicious and a file is being prepared for the coroner.
"He was found near Gloucestershire Airport at about 2pm on Sunday. Airport staff tried to resuscitate him and he was taken to hospital but sadly died later."