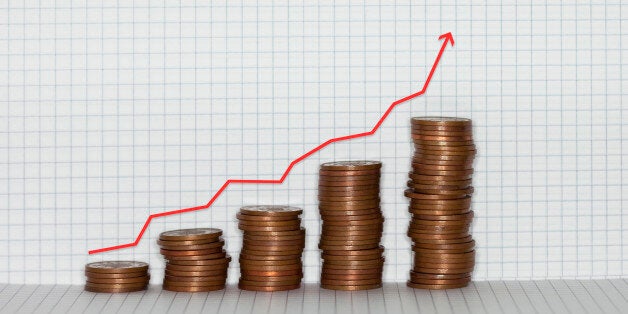 At least £22 billion of overdue debt was owed to the Government for reasons including unpaid taxes, fines and benefit overpayments but officials have not got to grips with the problem, a spending watchdog has found.
The National Audit Office (NAO) said £6 billion was lost in 2012-13 as a result of debt being written off or not being pursued on value-for-money grounds.
More than £32 billion had been lost since 2008-9, according to government accounts, and departments allowed debt to go uncollected for too long, the NAO said.
The Government does not produce an official figure for how much it is owed by debtors, but the NAO estimated that it was at least £22 billion in March 2013.
The level of debt owed to the Exchequer meant the Government had to borrow more, the NAO said.
The report said that Whitehall has "not yet fully gripped debt management", although the Cabinet Office has raised awareness of the issue and the Treasury has agreed new financial incentives.
It said: "Lack of attention to debt means that government's working capital is larger than necessary, and government has to borrow more.
"Departments with the biggest debt balances are recognising the need to improve, and there are strong arguments for a much more integrated approach.
"The climate is now right for the Cabinet Office and HM Treasury to accelerate their joint work with departments, to better understand the corporate debt position, set out shared goals and take forward a clear strategy."
HM Revenue and Customs (HMRC) was owed £15.1 billion, with the bulk of the remainder owed to the Department for Work and Pensions (DWP) and Ministry of Justice (MoJ).
The NAO report said nearly 70% of the losses were due to insolvencies but the Government needed to do more to prevent debts building up or going uncollected.
"The way the tax credits system works has created overpayments, of which a significant proportion turn into debts that cannot be collected," the report said.
"Government is now working to get this under control and learn lessons to 'design out' debt in future systems.
"However, in general government's approach to write-offs and remissions has tended to be 'lumpy' and reactive, with departments periodically writing off or remitting large amounts of debt."
Businesses would not hold onto debt for longer than six months because it becomes harder to collect, but would instead aim to be repaid promptly, sell it on or write it off, the NAO said, but a large proportion of government debt had become "aged".
Some 81% of benefit overpayment debt owed to DWP and 61% owed to HMRC was over 180 days old.
Problems with IT systems also made it harder to collect the money owed: HM Courts and Tribunals Service found more than 96% of records on those with aged debts were missing one or more pieces of key information such as a telephone number.
The Public Accounts Committee's Labour chairwoman Margaret Hodge said: "At a time when the nation's finances are under huge pressure, the fact that Government has written off or failed to pursue over £6 billion of debt a year is simply inexcusable.
"Government is routinely allowing debts to get to the point where they are no longer recoverable because it has not got either the expertise or the basic information to chase them up.
"Given the amount of value to the taxpayer being lost, I am deeply concerned that there is still no overall government strategy for managing debt effectively. It is time for the Cabinet Office and Treasury to step up and get a grip on debt management across government."
NAO head Amyas Morse said: "Government is owed a large amount of money but has yet to get to grips with how to manage that debt. It has not set out overall objectives and has no clear understanding of the financial risk that debt poses.
"Poor quality data on debtors and a lack of analytical capability are serious barriers to progress.
"The Cabinet Office has brought forward proposals for a more integrated approach, which the Treasury is now considering. Whatever the approach, departments and the centre of government need to work together better to establish a common understanding of the costs and benefits of pursuing debt, and on that basis establish a shared strategy."
A Government spokesman said: "Through our relentless focus on tackling fraud, error and debt in the welfare and tax systems, we saved £6.5 billion last year and we are better coordinating debt collection across government.
"Before 2010, Whitehall did not know how much overdue debt was owed to government. We are turning that around but hard-working people expect us to do more and we will."