Dame Helen Mirren has spoken out against the high number of female corpses in British TV drama.
The Oscar-winning actress, who will receive a revered fellowship at tonight's BAFTA Awards from Prince William, tells the Observer there's an inequality when it comes to dead people on screen.
"Most of those bodies are young women."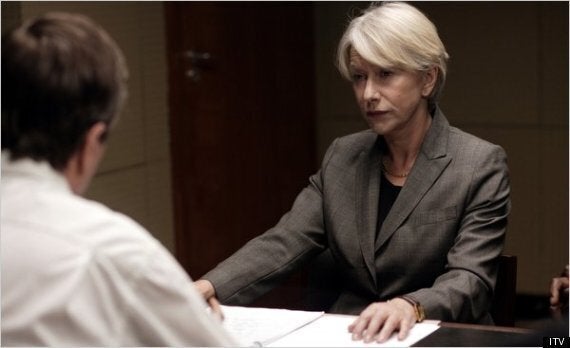 Helen Mirren as DCI Jane Tennison in 'Prime Suspect'
And Dame Helen tries to avoid violent plotlines on the big screen, even when she's taking part in action thrillers like 'Red' and 'Red 2', when she asked the director to exclude her from any scenes that had her character shooting people.
Do YOU agree with Dame Helen? Vote and comment below...
She says, "I do get terribly upset when I see films where people are just randomly shot. I think they all have families to go to, children at home."
Dame Helen joins screenwriter David Hare, who last week lamented the bloodthirsty nature of crime drama these days.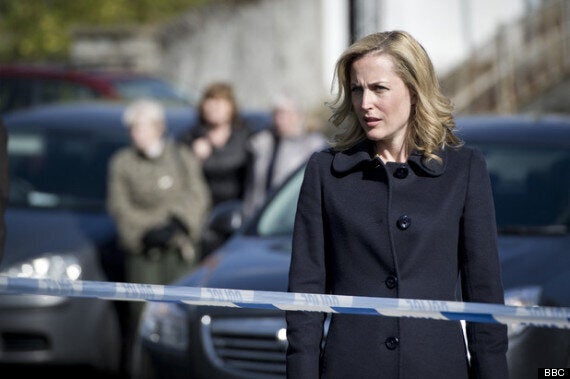 Gillian Anderson stars in 'The Fall', one of the BBC's most successful ever crime dramas
'The Fall' which will be returning to our screens later this year, was one of the BBC's most popular dramas, starring Gillian Anderson as a detective hunting a serial killer who stalks young women.
British TV crima drama is enjoying a golden time, with shows such as 'What Remains', 'Whitechapel' and 'Lewis'.
'Line of Duty' returned this week for a second series, and 'Broadchurch' is getting both a sequel, and a US remake.
Related