A renowned climate change sceptic is to head the Australian government's review into renewable energy, in the latest of a series of offensives by Prime Minister Tony Abbott on green policies.
The review will look at Australia's 20% renewable energy target, and will be headed up by Dick Warburton.
It will examine if the target, established under the previous Labor government, is "still appropriate".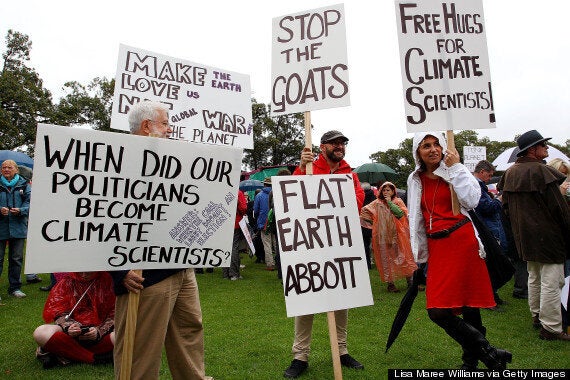 Sydney residents protesting the climate change policies of the Abbott government
It is set to be carried out by the independent Climate Change Authority, although the Conservative government is seeking to abolish this body entirely, along with a tax on carbon.
"I am not a denier of climate change," he said. "But I am sceptical about some of the aspects of global warming, and more particularly what might be causing it, and I don't resile from any of those comments.
"But I want to be very clear I will be having a very open position on this and want to make sure we do get all sides of the discussion tabled."
Greens leader Christine Milne said she had deep misgivings about the review. "Climate denier Dick Warburton is one of the nation's chief opponents to carbon pricing and effective global warming policy," she said.
Popular in the Community