Birds Eye has announced it'll launch a new range of potato shapes, "Mashtags" (Mas#tags), especially for social media savvy potato-lovers.
The new food range will have five potato shapes, including an asterisk, a #hashtag and an @ symbol. According to the packet, they are "#new, #tasty and Pot@to Shaped".
"Social media is all about conversation and we're confident Mashtags will resonate across various groups of people," said Pete Johnson, senior brand manager at Birds Eye.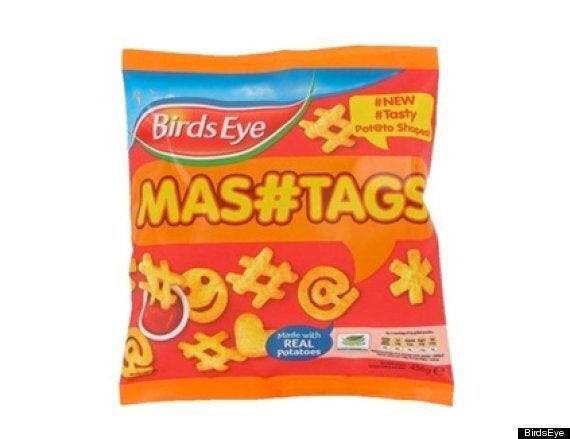 Retailers including Asda, Sainsbury's and Tesco have promised to stock these treats, which look set to bring social media to your plate from March.
In other emoticon shaped news, one Twitter user found that supermarket chain Lidl now sells heart-shaped chicken nuggets in a potential late Valentine's Day treat.