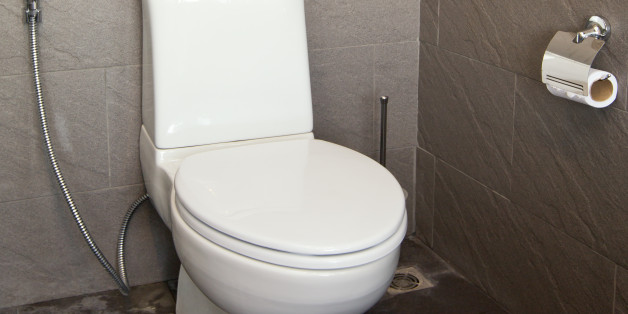 Shutterstock
A woman has been treated for serious burns after the toilet she was sitting on exploded beneath her.
The unnamed woman had to have skin grafts after suffering second and third degree burns to her legs after the blast in a bar in Barcelona's Gothic Quarter, the Local reports.
It cites an official police report as stating the blast was caused by the unhygienic conditions of the septic tank and the lack of ventilation in the lavatory.
Gizmodo explains the science bit for us:
"It appears a build-up of methane gas caused the explosion, with the flammable fumes generated by a filled septic tank. Methane is a byproduct of waste decomposition, produced by anaerobic bacteria. The toilet, poorly ventilated, had seen a dangerous build-up of the gases. Sitting down on the toilet had caused some of the gas to compress, making it more volatile, and flicking the light switch was then all that was needed to ignite the bowl."
It adds "most domestic UK toilets would be incapable of replicating the explosive conditions found in the Barcelona toilet, thanks to plumbing and sewerage systems swiftly sending the waste far from a property." (Phew)
The woman is reported to have launched legal action against the bar for the injuries she sustained.
An exploding toilet is an undeniably traumatic thing.
Last year we brought you news of a man who was knocked unconscious by flying shards of porcelain after he pulled the chain in his Brooklyn apartment.
Michel Pierre needed more than 30 stitches to his face, arms and legs and was left to frightened by the explosion he now uses a rope to flush the toilet from a safe distance.
"There is a serious problem in the building. Clearly toilets are supposed to flush, not to explode," his lawyer, Sanford Rubenstein, said.