An Ethiopian Airlines co-pilot hijacked a plane bound for Rome, carrying at least one British national, and flew it to Switzerland, where he wanted to seek asylum, officials said.
Airport police say the man has been arrested, and the situation is "under control" with no reports of injuries.
Dramatic reports have said the co-pilot who hijacked the Ethiopian Airlines plane took control of the aircraft when the pilot went to the toilet, landed the plane in Geneva and left the aircraft through a window on a rope.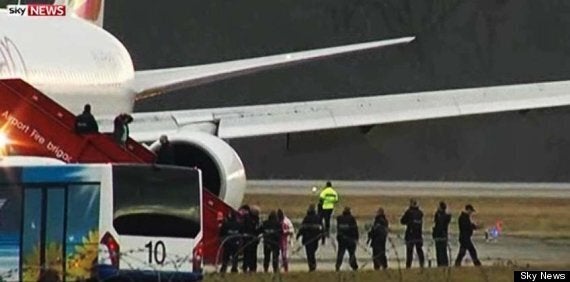 Geneva Airport chief executive Robert Deillon told reporters that the co-pilot took control of Flight ET702 when the pilot ventured outside the cockpit.
"The pilot went to the toilet and he [the co-pilot] locked himself in the cockpit," Deillon said.
The man "wanted asylum in Switzerland," he said. "That's the motivation of the hijacking."
Ethiopian Airlines flight 702 was denied permission to land and circled over Geneva for several minutes before it was "forced to proceed" to the airport, which has been temporarily closed by authorities, a spokesman of the airport told the Reuters news agency.
FlightRadar 24 - an app for mobile devices - showed the flight circling over Geneva several times before landing.
The pilot is reported to have issued a mayday as the plane flew over Sudan.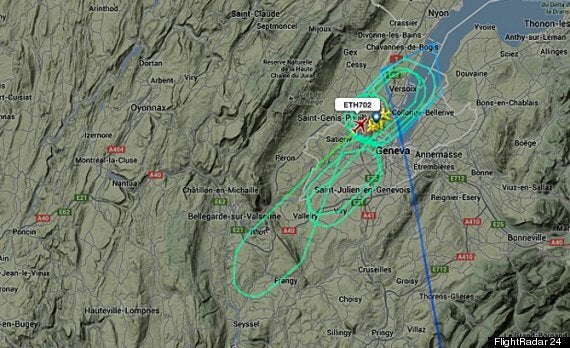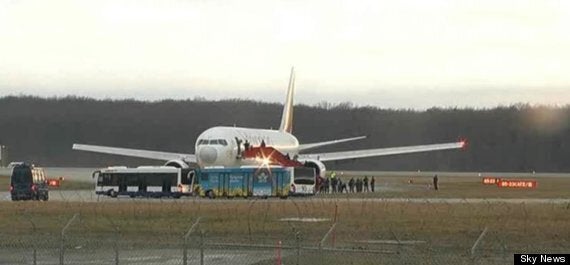 Geneva police spokesman Jean-Philippe Brandt, told the Associated Press that the plane made an unscheduled landing in the Swiss city Monday morning.
"We need asylum or assurance we will not be transferred to the Ethiopian government," the voice in the recording said.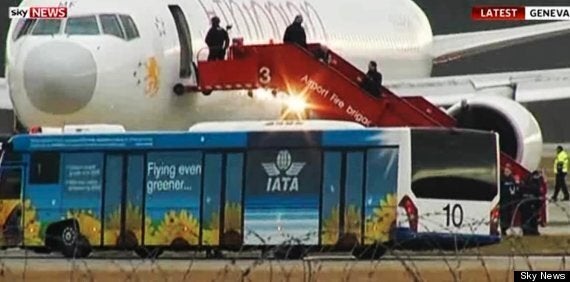 A Foreign Office spokesman said: "We are aware of an incident which we believe is now over, and we remain in contact with the relevant officials.
"We are aware of one British national on board the plane and we stand ready to provide consular assistance if needed."
Geneva airport was initially closed to other flights, but operations resumed around two hours after the hijacked plane landed. "We hope everything will return to normal in the afternoon," Deillon said.