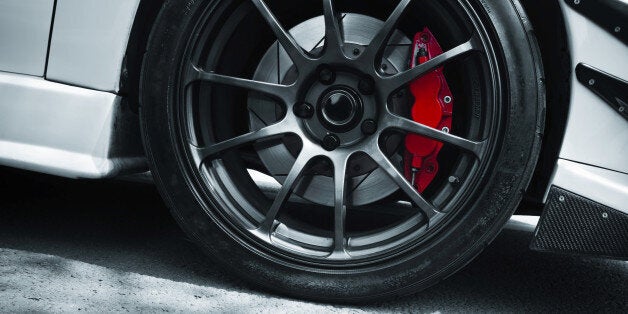 Three students are in intensive care after taking a chemical, used for cleaning car alloys and dubbed a "coma in a bottle", as a legal high.
A man has been arrested following the hospitalisation of the three young people, who took the Gamma-butyrolactone substance, known as Geebs, at a house party in student halls, the Mirror reported.
Police were called to Liverpool University's student accommodation at Borden Court at around 7.30am on Sunday. Two men aged 20 and 22, and a 16-year-old girl were rushed to the Royal Liverpool University Hospital, according to the BBC.
A 19-year-old man has now been arrested on suspicion of supplying a class C drug.
Detective Superintendent Chris Green, said: "We believe that the three people... had taken a product called Geebs, which is actually a chemical used to clean alloy wheels and is used as a legal high."
"This substance is a chemical used to clean car wheels and even in small doses can kill.
"We will be working with universities in the city in the coming days to warn students about the dangers that drugs and chemicals can have when taken, particularly if mixed with alcohol, or other substances."
An inquest in 2009 found medical student Hester Stewart died after consuming Geebs. Her family started a campaign to ban the substance in the UK.
Drugs advice charity Frank says GBL can kill and is "particularly dangerous" when used with alcohol. "The strength of GHB various so it can be very difficult for people to know how much they're taking, making it easy to overdose.
"GBL can cause unconsciousness, coma and death. Even experienced users are at risk of death."
Even though Geebs is legal when used in industry, if it is supplied or possessed with the knowledge or belief it will be swallowed, the individual is committing an offence.
Possession can lead to up to two years imprisonment, while supply can result in a 14 year jail sentence.
If you need advice about drugs, contact Frank on 0300 123 6600
Related