Kylie Minogue might be a judge on rival singing show 'The Voice' but she's publicly backing sister Dannii Minogue to return to the judging panel on the next series of 'The X Factor'.
Kylie has urged Simon Cowell to reinstate Dannii alongside himself and Cheryl Cole, and reckons it's what viewers want to see happen.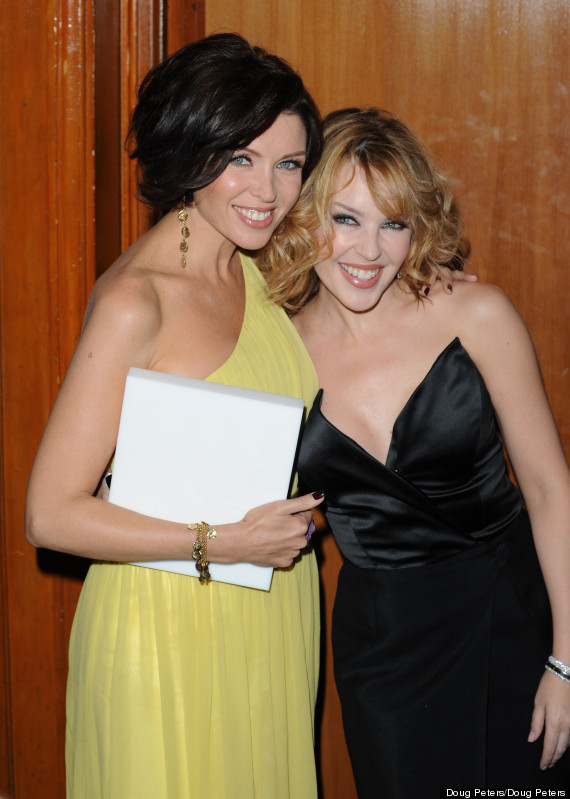 Dannii and Kylie Minogue
"Dannii has done so well on X Factor Australia, she won it with her artist," Kylie told The Sun.
"She's got better and better and this year, in the words of Louis Walsh, she nailed it! So yes, I would like to see her back.
"I think I'm with the whole country when I say the show has been missing her and Simon and Cheryl.
"It would be very exciting to see them back."
Dannii Minogue, Simon Cowell and Cheryl Cole
Last week Cheryl Cole gave her strongest hint yet that she could be making a return for the eleventh series of 'The X Factor' after posting an Instagram snap of her and Simon Cowell together on the panel.
New dad Simon has also revealed he definitely wants Chezza back on the panel and is prepared to wine and dine her to make it happen.
Would you like to see Dannii and Cheryl return to 'The X Factor'? Let us know below...
LIKE US ON FACEBOOK | FOLLOW US ON TWITTER