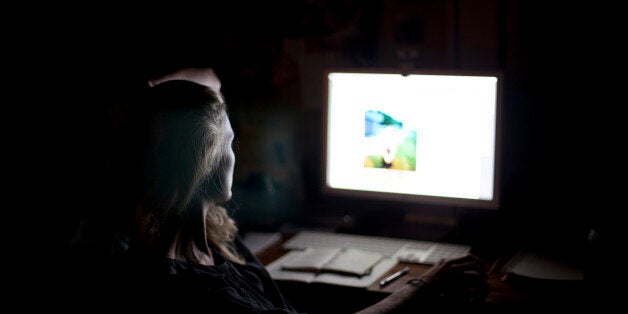 A study to investigate the impact of the internet on suicide has been announced as official figures show nearly 6,000 people killed themselves in 2012.
Researchers at the University of Bristol will carry out the "groundbreaking" project with the Samaritans to determine the role the internet plays for those with suicidal thoughts.
Their work will be the first study to involve talking to people with experience of going online when they were feeling suicidal.
A number of suicides, including that of gifted dancer Tallulah Wilson, 15, in 2012, have been linked to self-harm and suicide-related websites and social networking forums.
The Office for National Statistics released its most recent statistics for suicides in the UK, which show 5,981 people aged 15 and over committed suicide in 2012.
Lucy Biddle, of the University of Bristol's School of Social and Community Medicine, who will lead the two-year project, said the research was "long overdue".
"The internet poses considerable challenges for suicide prevention," Dr Biddle said.
"It provides readily accessible information that may increase the risk of suicide and allows an immediate exchange of unregulated user-generated content through social media and chatrooms.
"Regulating and policing this is extremely challenging. A more effective approach may be to try to understand why and where people go online so that we can direct our efforts at supporting vulnerable web-users and working with the industry."
The research, funded by the Department of Health Policy Research Programme, aims to find out the risks and benefits of the internet to those with suicidal feelings.
It will also examine how often the internet plays a role in suicidal behaviour by combining academic research with 60 years of experience of Samaritans.
Researchers will identify "both harmful and positive" content online and pinpoint specific sites that require "urgent action", Dr Biddle said.
The work will include surveys, interviews with those who have been suicidal and those bereaved by suicide, talking to clinicians and reviewing online material.
Dr Biddle added that the research team planned to use its findings to provide evidence-based advice on suicide prevention for the internet industry, policy makers and clinicians.
Last month, Sarah Wilson, the mother of Tallulah, from West Hampstead, north-west London, urged parents to be aware of the dangers of the internet.
Speaking following Tallulah's inquest at St Pancras Coroner's Court, Mrs Wilson said her daughter was "in the clutches of a toxic digital world" when she was killed by a train.
Mrs Wilson, in a statement issued outside the court, she was "shocked by the ease with which Tallulah and other children can access online self-harm and suicide blogs".
Joe Ferns, executive director of policy, research and development at Samaritans, said: "This is a crucial piece of research. Until now politicians, journalists and campaigners have been debating in a vacuum, with insufficient hard evidence to support or refute their views."
Statistics released by the Office for National Statistics found the UK suicide rate was 11.6 deaths per 100,000 population in 2012, with "significant differences" between men and women.
Suicide rates in men were more than three times higher, with 18.2 deaths per 100,000 population, compared with 5.2 for women.
There were 64 fewer suicides in 2012 than the previous year, the statistics showed.
The suicide rate was highest in the North West of England, with 12.4 deaths per 100,000 population and lowest in London, at 8.7.
Anyone who is struggling to cope is urged to call Samaritans on 08457 909090.