So farewell to the Norway men's curling team, whose garish trousers were at least more memorable than their efforts at the Sochi Winter Olympics.
The Scandinavians were defeated by Great Britain 6-5 in a tense semi-final play-off on Tuesday, having beaten them 7-6 in the round-robin stage.
Ahead of the 2010 Games in Vancouver, a supplier shipped the wrong gear just weeks before pre-Olympic training, so team member Christoffer Svae was dispatched to select a new kit and came across Loudmouth sporting pants online.
Svae ordered matching golf pants in red, white and blue argyle and has at least ensured his team will be remembered for their attire, if not for their curling.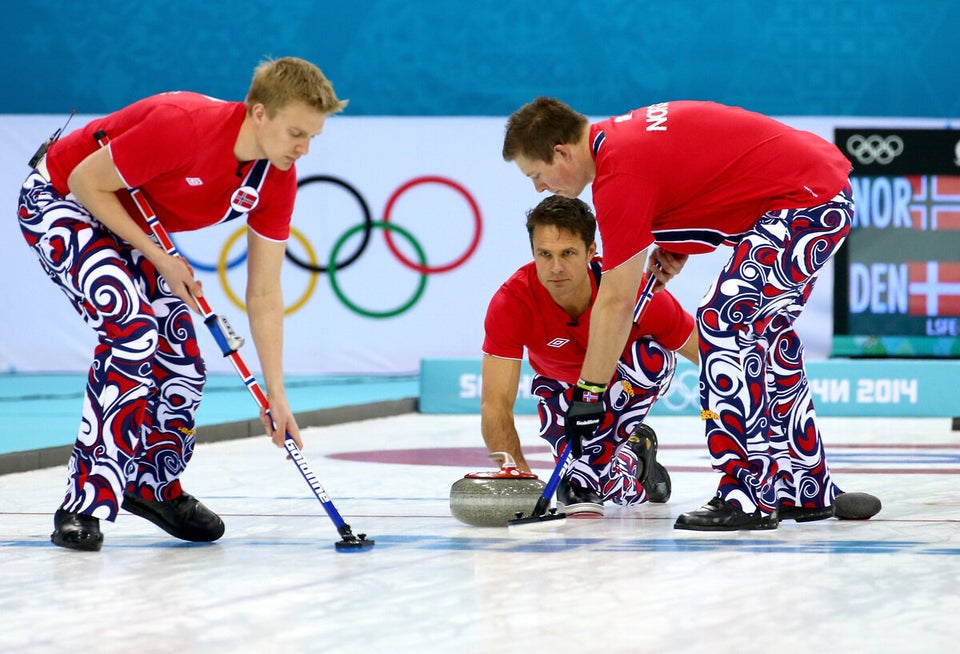 Norway curling team's trousers