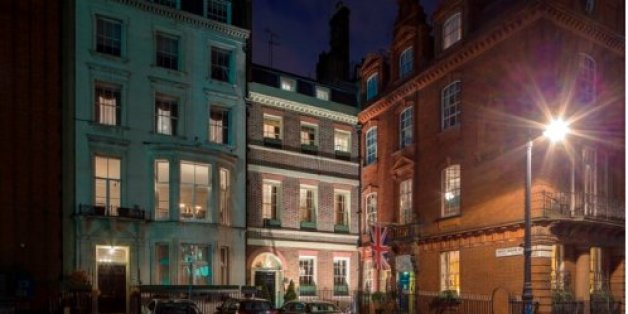 Wetherell
Audley House, a huge Grade II listed Georgian mansion, can now be rented for £15,000 per week, making it easily one of the most expensive rental properties in Britain.
The six-storey home, advertised by Wetherell estate agent, is huge, boasting a master bedroom that is one and a half times bigger than average UK homes, which measure just 1,500 square feet.
The mansion, on the corner of London Mayfair's Audley Square, is spread out over 8,346 sq/ft and has four reception rooms, five VIP bedroom suites, a family kitchen, a gym and private walled gardens.
Look on to find out more about the swish pad "ready for tenants to move in tomorrow", if they can stump up £870,000 a year.