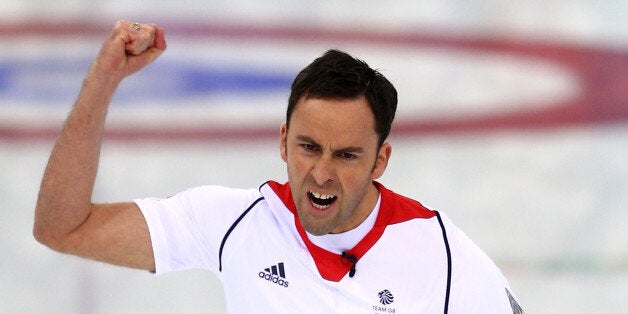 Great Britain's men's curling team reached the final at the Sochi Winter Olympics in dramatic fashion on Wednesday evening.
After the GB women's team had lost to Canada in their last-four game at the Ice Cube Curling Center earlier in the day, the pressure moved on to David Murdoch's all-Scottish rink to take the final step and he came through with flying colours.
Murdoch told the BBC: "It's just incredible, we've worked so hard for that final and it's paid off."
And by winning with his final shot, Murdoch guaranteed that GB would at least match its Winter Olympic medal haul from Garmisch, 1936 - one gold, one silver, one bronze.
GB play Canada in the final after Brad Jacobs' rink beat China 10-6 in the other semi-final and on this form will fancy their chances.
Skip Murdoch, who had a thrilling last-stone win in the tie-break against Norway, was once again bang on the money with his final throw, to the cheers of the small knot of British fans.
Britain's men's curling team