Benefits Street star Deirdre Kelly has hit out at her Twitter impersonators - and claims to have been offered a musical career as a rapper.
The mother of two, referred to during the show as White Dee, has also admitted that her threat to stand for Parliament started out as nothing more than a "tongue-in-cheek" joke.
Speaking at her home in James Turner Street in Winson Green, Birmingham, Ms Kelly said she would never have agreed to appear in Channel 4's Benefits Street if she had known what the show would be called.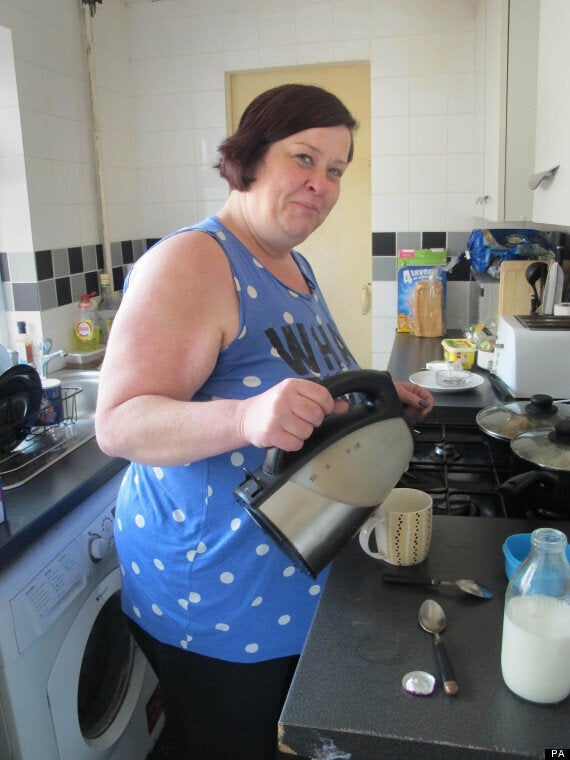 The five-episode series has been criticised by some for allegedly "demonising" those on benefits, but has won praise from others for highlighting issues surrounding the welfare system.
Explaining her recent decision to set up her @therealdeekelly Twitter account, Ms Kelly said: "I can just about send a text message but I have had to go on Twitter because I have got too many people pretending to be me, basically being horrible to me.
"I don't really personally care what people think of me - all I care about is that I am loved by my friends and by my family.
"Too many people are too quick to judge."
The out-of-work 42-year-old, who has also been mocked on fake Facebook accounts, joked: "Why do they want to impersonate me for God's sake - I wouldn't want to impersonate myself!"
The popularity of Benefits Street has led to "literally hundreds" of people visiting Ms Kelly's door requesting autographs in recent weeks and she is rumoured to have been offered a place on Big Brother.
She also claims to have turned down a record deal after being asked to become a rap star.
Although she now refuses to rule out any future political role, Ms Kelly expressed surprise that anyone had taken her seriously when she offered to stand as an independent general election candidate.
"Predominantly, it was just my weird sense of humour. It started off as a massive joke.
"But there's too many people too far stuck up themselves and too quick to look down on people.
"My daughter brought me home an article where a Tory MP was saying I was too common for the House of Commons and I wouldn't get anywhere.
"To me that was like a red rag to a bull.
"It was very tongue-in-cheek at the time but I don't like people saying that I can't do something. I wouldn't rule anything out."