The Royal Mint is encouraging people to rifle through their loose change to discover whether an "incredibly rare" 50 pence piece is hiding in their wallet, a jam jar or down the back of a sofa.
Around one in 300 people is estimated by the Mint to have the Kew Gardens coin in their possession after it was released into circulation in 2009 to mark the 250th anniversary of the Royal Botanic Gardens.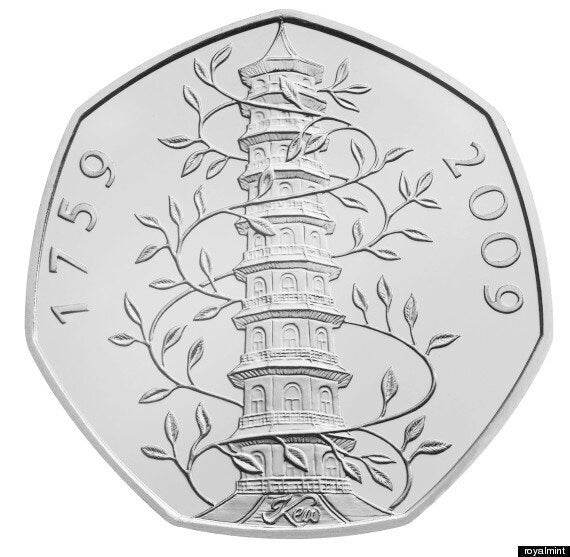 The Mint described the coins as "incredibly rare", so much so that it is the rarest commemorative coin design to be placed into general UK circulation, with just 210,000 of them ever released.
This compares with 22.7 million 50 pence coins produced with the shield of the Royal Arms design in 2008 and 7.5 million 50 pences released in 2010 to celebrate Girlguiding.
Around 28.9 billion UK coins generally are estimated to be in circulation.
The Kew Gardens coin, which features a design showing the pagoda of the Gardens encircled by a twisting vine plant, is already prized by collectors and a search on the eBay auction website showed that several have recently sold for as much as £24.
A spokeswoman at the Royal Mint said that while the face value of the coin is 50 pence, "what it is worth to collectors is another matter".
Designed by Christopher Le Brun, the coin bears the dates 1759 and 2009 and says "Kew" at the base of the pagoda.
Shane Bissett, director of commemorative coin at the Royal Mint, said: "Whilst we're urging everyone to check their change to see whether they could have one of these exceptional coins in their pockets, we also want to encourage the nation to look more closely at all of the coins we use every day.
"They really are miniature works of art worth looking out for, admiring and collecting - and keeping hold of them is a great way for us to build our own private art galleries. Now that people know just how rare this particular coin is we expect them to disappear from circulation fast."