Vandals have painted a postbox gold in Winter Olympics champion Lizzy Yarnold's home village after the Royal Mail snubbed the idea.
They struck overnight in Hever Road in West Kingsdown, near Sevenoaks, Kent, to honour 25-year-old Yarnold's medal-winning achievement.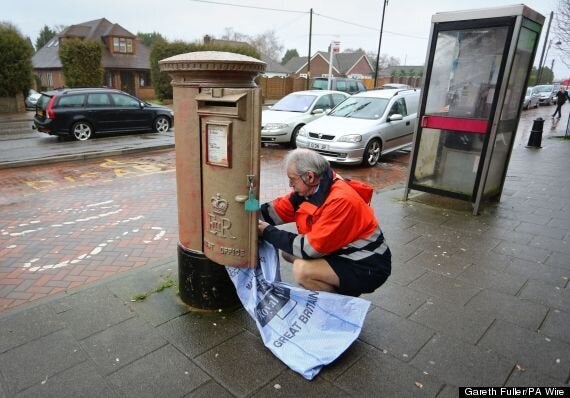 A postman extracts letters from Yarnold's "gold" postbox
More than 43,000 have signed an online petition, and hundreds of Twitter users, including double Olympic champion Dame Kelly Holmes, have used the hashtag #paintitgoldforlizzy.
But the Royal Mail has said it has no plans to decorate any postboxes.
A spokesman said 2012 Games was a "unique occasion" as host nation, and it was "exploring other ways of marking the achievements of our athletes".
Now vandals have painted a postbox gold to mark Yarnold's Olympics triumph, with parts of its original red paint still visible.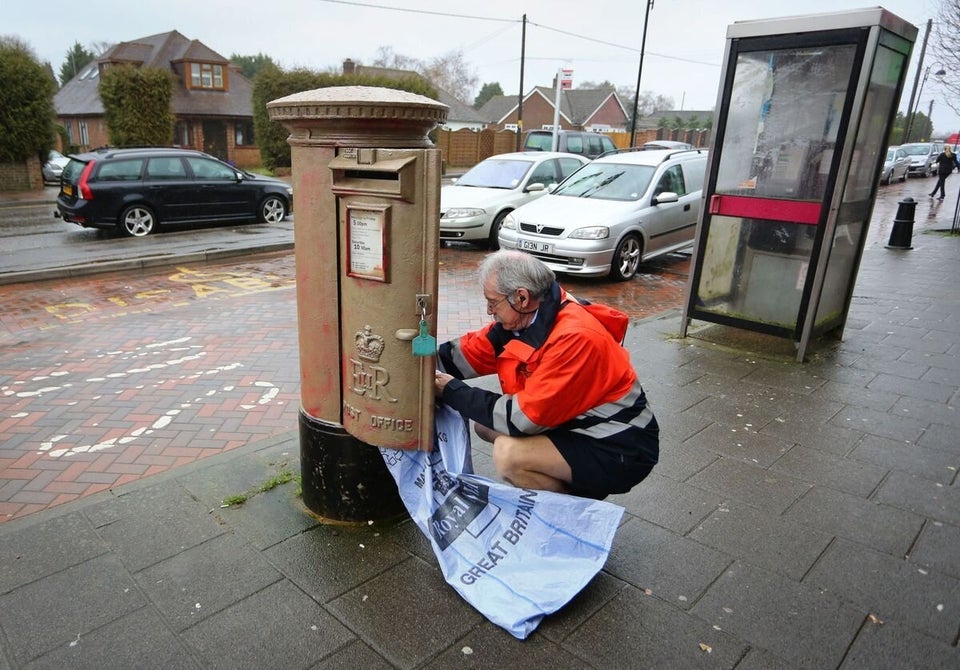 Yarnold's 'gold' postbox
Bob Wicker, who runs West Kingsdown Fruit and Veg, said: "The postbox has been painted, but it looks like someone has just put on an undercoat.
"It's a very wishy-washy coat of gold, and it looks like it has been done in the middle of the night. It doesn't look great.
"I'm wondering whether they'll come back at some point to put on a second coat."
A Kent Police spokeswoman said the repainted postbox had not been reported to them. A Royal Mail spokesman said: "Royal Mail will not be providing any further comment on this matter."