A Spanish court has charged league champions Barcelona with tax fraud of €9.1 million (£7.5m) over the transfer of Brazil forward Neymar.
Judge Pablo Ruz said in his decision, released in Madrid today, there was enough evidence to merit charges over Neymar's €57m (then £47m) move from Santos last summer.
Rosell quit soon after it emerged €40m (£33m) of the transfer was paid to a firm operated by Neymar's father, who has been called on to testify by Ruz.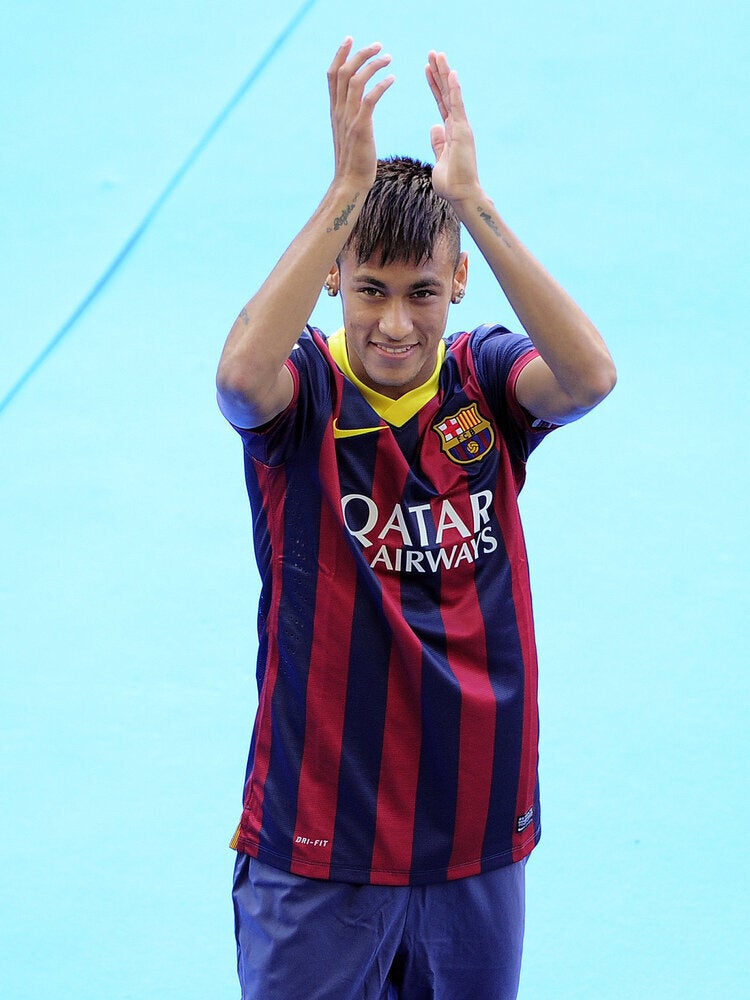 Neymar signs for Barça
The decision comes a day after public prosecutor Jose Perals charged Barcelona with fabricating simulated contracts and using "financial engineering" to defraud the Spanish Treasury.
Barcelona have denied the charges.
Popular in the Community